Displaying 1 - 8 of 8
Flight of the Intruder - 20th Anniversary Edition
In Flight of the Intruder Jake Grafton is an A-6 Intruder pilot during the Vietnam War who flies his bomber on sorties past enemy flak and SAM missiles, and then must maneuver his plane, often at night, onto the relatively small deck of an aircraft carrier. Former Navy flyer Stephen Coonts gives an excellent sense of the complexities of modern ...
Available Formats:
Hardcover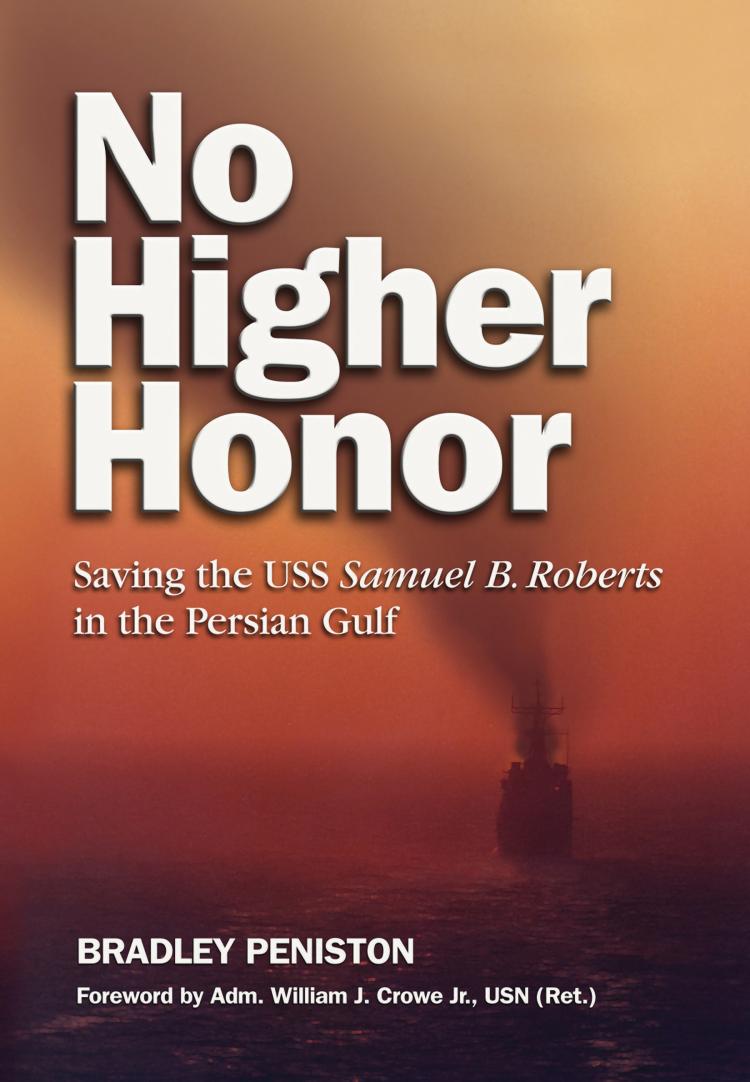 No Higher Honor
Saving the USS Samuel B. Roberts in the Persian Gulf
Like its World War II namesake of Leyte Gulf fame, USS Samuel B. Roberts (FFG 58) was a small combatant built for escort duty. But its skipper imbued his brand-new crew with a fighting spirit to match their forebears, and in 1988 when the guided missile frigate was thrust into the Persian Gulf at the height of the Iran-Iraq War ...
Available Formats:
Softcover