Displaying 1 - 3 of 3
At the Water's Edge
Defending Against the Modern Amphibious Assault
Conventional military wisdom holds that the amphibious assault against a defended beach is the most difficult of all military operations--yet modern amphibious landings have been almost universally successful. This apparent contradiction is fully explored in this first look at 20th-century amphibious warfare from the perspective of the defender.
The author, Col. Theodore L. Gatchel, USMC (Ret.), examines amphibious operations from ...
Available Formats:
Softcover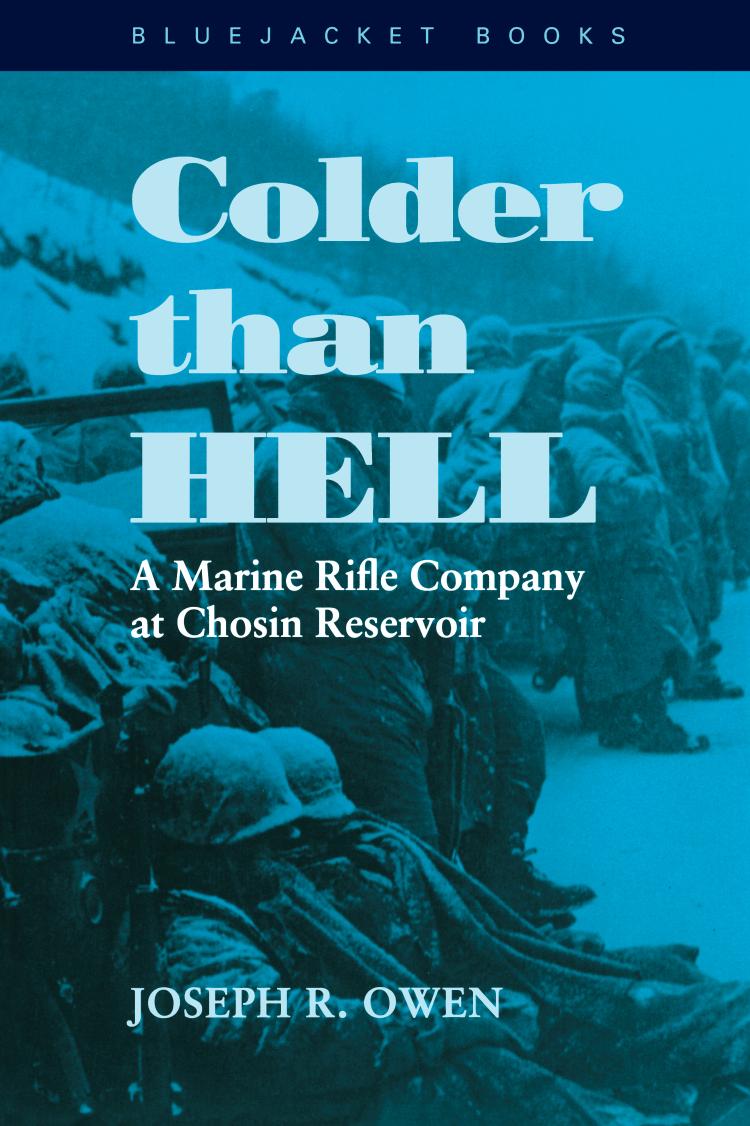 Colder than Hell
A Marine Rifle Company at Chosin Reservoir
Joe Owen tells it like it was in this evocative, page-turning story of a Marine rifle company in the uncertain early days of the Korean War. His powerful descriptions of close combat on the snow-covered mountains of Chosin Reservoir and of the survival spirit of his Marines provide a gritty real-life view of frontline warfare. As a lieutenant who was ...
Available Formats:
Softcover