Displaying 1 - 3 of 3
Good to Go
The Rescue of Capt. Scott O'Grady, USAF, from Bosnia
Just five hours after radio contact was first made with Basher 52—O'Grady's call sign—the Air Force captain was safely on board the USS Kearsarge. The downed F-16 fighter pilot's rescue from a Bosnian mountainside by Col. Martin Berndt's 24th Marine Expeditionary Unit electrified the nation in June 1995 and renewed many Americans' faith in the military. To get the ...
Available Formats:
Softcover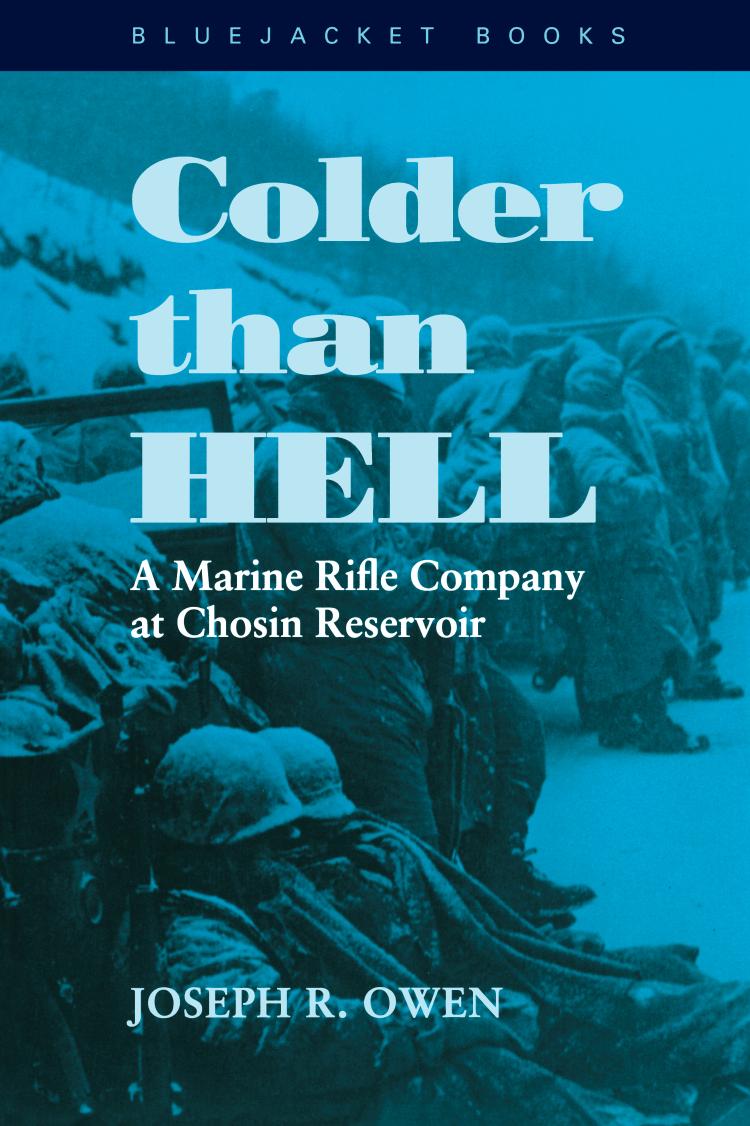 Colder than Hell
A Marine Rifle Company at Chosin Reservoir
Joe Owen tells it like it was in this evocative, page-turning story of a Marine rifle company in the uncertain early days of the Korean War. His powerful descriptions of close combat on the snow-covered mountains of Chosin Reservoir and of the survival spirit of his Marines provide a gritty real-life view of frontline warfare. As a lieutenant who was ...
Available Formats:
Softcover