Displaying 1 - 7 of 7
Tin Can Sailor
Life Aboard the USS Sterett, 1939-1945
More than eight hundred sailors served aboard the Sterett during her hazardous and demanding duties in World War II. This is the story of those men and their beloved ship, recorded by a junior officer who served on the famous destroyer from her commissioning in 1939 to April 1943, when he was wounded at the Battle of Tulagi. Peppered with ...
Available Formats:
Softcover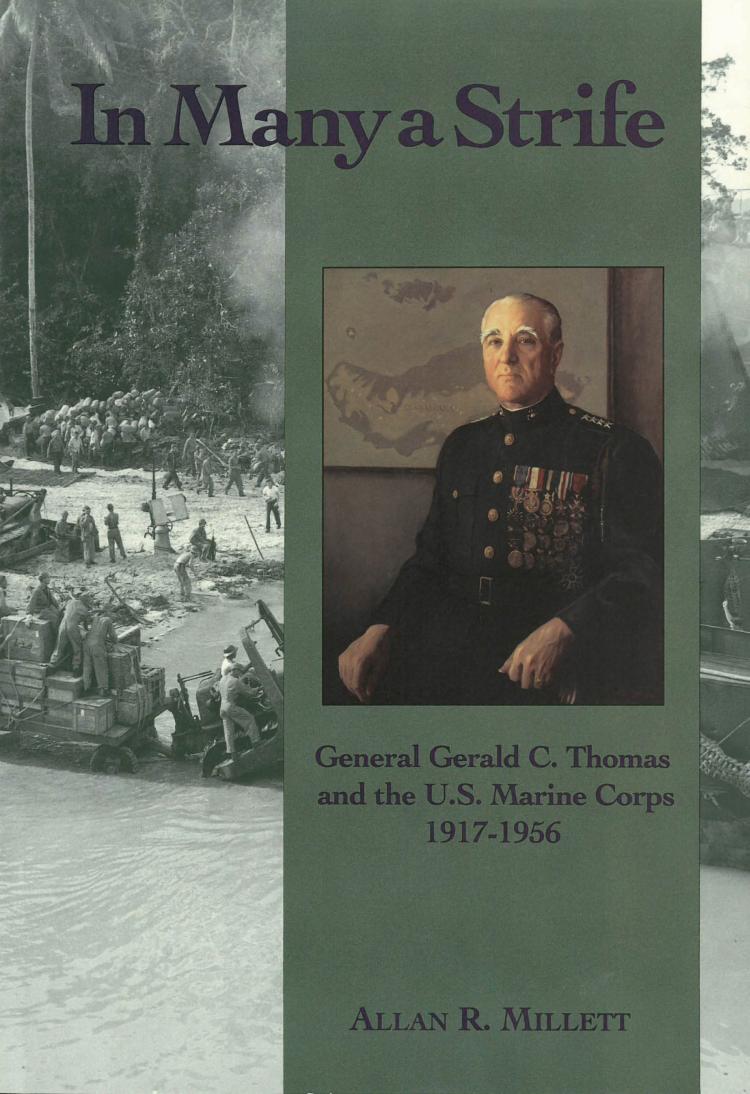 In Many a Strife
General Gerald C. Thomas and the U. S. Marine Corps, 1917-1956
A veteran of both world wars and the Korean War, Gen. Gerald C. Thomas helped change the Marine Corps in the twentieth century. Though not as well-known as John Lejeune, Chesty Puller, and A. A. Vandegrift, he was, as this book clearly demonstrates, responsible for the transformation of the Marines into a highly effective amphibious assault force and Cold War ...
Available Formats:
Softcover