Displaying 1 - 3 of 3
Dog Company Six
A Marine who wielded both pen and sword in a long, distinguished career captures the heroism and horror of the early days of the Korean War in this gripping novel. As a young man—with his own experiences in the war still vivid in his mind—Simmons wrote of the complex gamut of emotions and experiences that made this bloody encounter between ...
Available Formats:
Softcover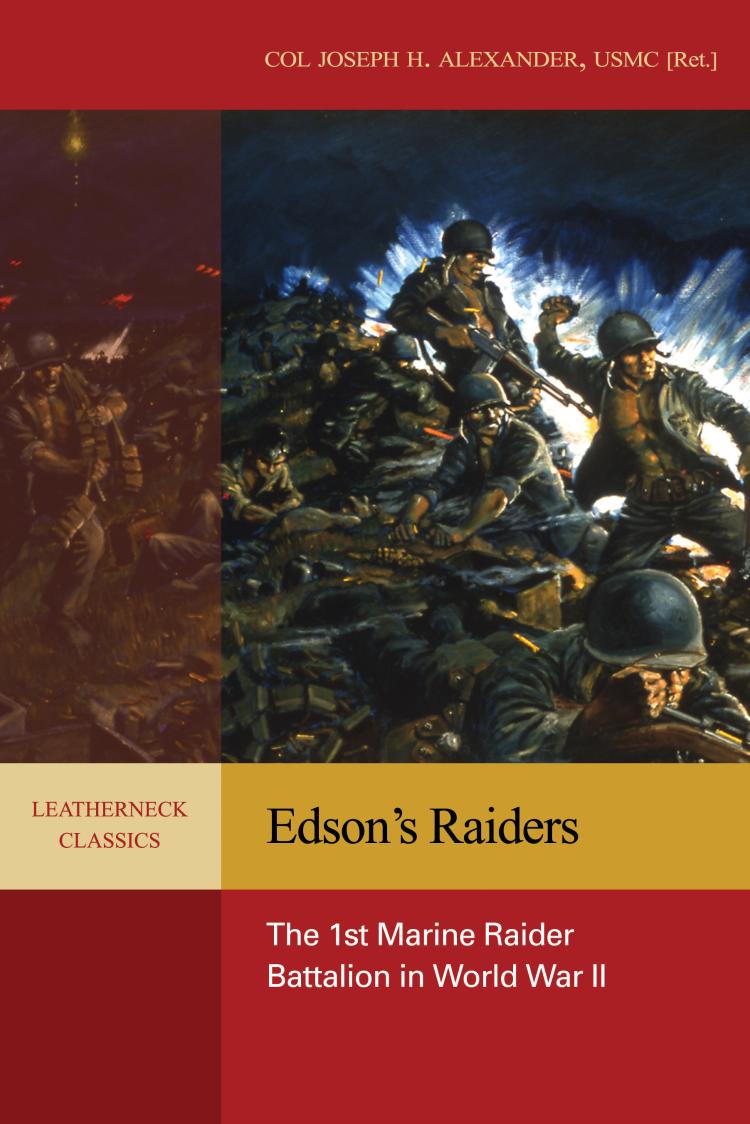 Edson's Raiders
The 1st Marine Raider Battalion in World War II
Under the fiery leadership of Merritt "Red Mike" Edson, the 1st Marine Raider Battalion provided the vanguard of a strategic experiment with seaborne commando units in the Pacific. From 1942 to 1943 Edson's Raiders fought seven critical battles in Tulagi, Guadalcanal, and New Georgia against some of Japan's most experienced jungle fighters. Twenty-four Raiders had ships named in their honor ...
Available Formats:
Softcover