Displaying 1 - 3 of 3
The Bridge at Dong Ha
This is the true story of the legendary Vietnam War hero John Ripley, who braved intense enemy fire to destroy a strategic bridge and stall a major North Vietnamese invasion into the South in April 1972. Told by a fellow Marine, the account lays bare Ripley's innermost thoughts as he rigged 500 pounds of explosives by hand-walking the beams beneath ...
Available Formats:
Softcover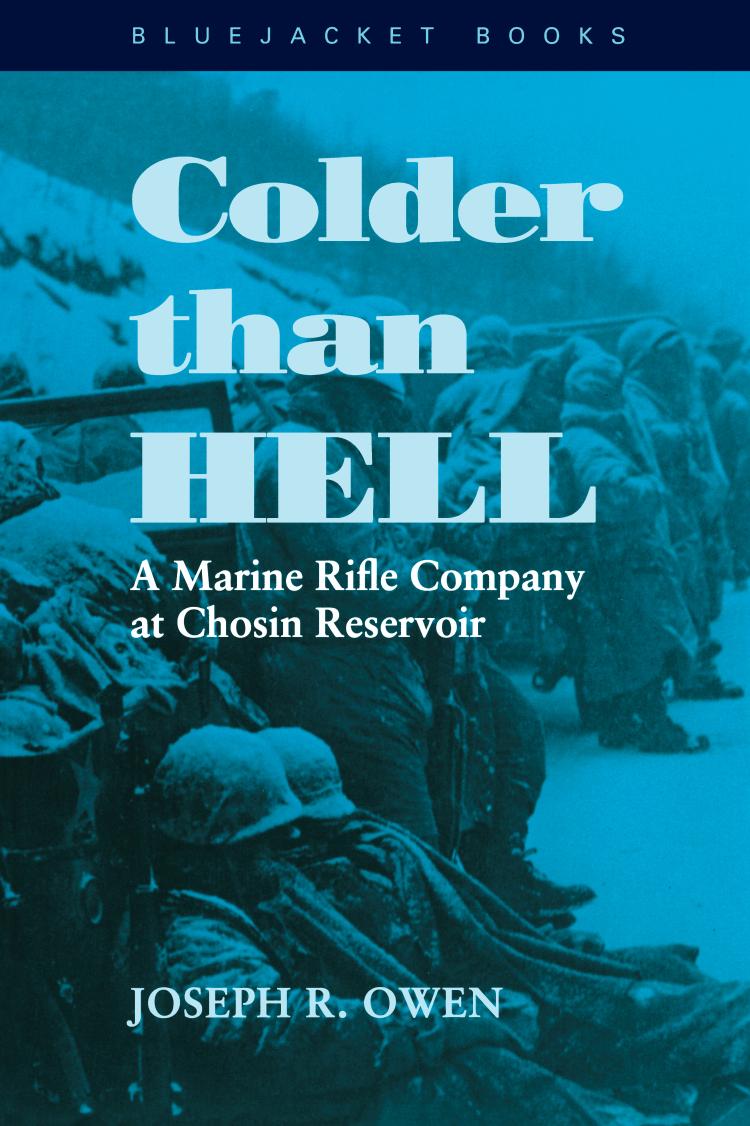 Colder than Hell
A Marine Rifle Company at Chosin Reservoir
Joe Owen tells it like it was in this evocative, page-turning story of a Marine rifle company in the uncertain early days of the Korean War. His powerful descriptions of close combat on the snow-covered mountains of Chosin Reservoir and of the survival spirit of his Marines provide a gritty real-life view of frontline warfare. As a lieutenant who was ...
Available Formats:
Softcover