FROM HERE TO ETERNITY (1953) - Frank Sinatra, Donna Reed and director Fred Zinnemen all collected Oscars in this Best Picture winner that delves into life on a Hawaiian Army base during the final days of peace. The film is probably best remembered for the iconic scene of Burt Lancaster and Deborah Kerr rolling about on the beach in a lip lock as they are engulfed by waves.
I BOMBED PEARL HARBOR (1960) - Originally released in Japan as "Hawaii-Midway Battle of the Sea and Sky: Storm in the Pacific Ocean", the film was given the more sensational (and more succinct) title "I Bombed Pearl Harbor" for the U.S. market. A rare film presenting the Japanese point view of WWII, it portrays a Japanese aviator who experiences the euphoria of victory following the attack on Pearl Harbor only to lose his nationalistic fervor when Japan suffers a crushing defeat at the Battle of Midway.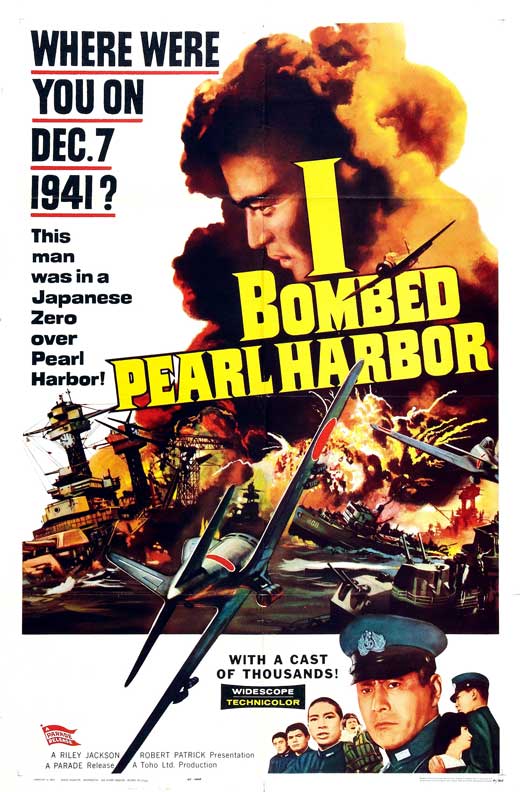 IN HARM'S WAY (1965) - Otto Preminger's sprawling, multi-layered soap opera of Navy life at Pearl Harbor when the bombs drop features John Wayne, Kirk Douglas, a cast full of familiar faces, and lots of 1940s women with groovy 1960s hairdos. Wayne is relaxed, warm, charismatic - you'd never guess he was suffering from lung cancer at the time and was two months away from having his entire left lung removed. "In Harm's Way" is a big, meaty, enjoyable Navy epic.
TORA! TORA! TORA! (1970) - The Pearl Harbor attack is vividly recreated in this lavish, expensive extravaganza, a joint U.S.-Japanese production. Told, warts and all, from both sides' points of view, "Tora! Tora! Tora!" is meticulous in its historical detail, and big, loud and eye-filling as it culminates in a truly memorable depiction of December 7, 1941. It earned a richly deserved Oscar for Best Special Effects. Between this blockbuster and "Patton," 1970 turned out to be a banner year for war movies, which is ironic considering what was going on in Vietnam at the time.
PEARL (TV - 1978) - The ABC miniseries starring Angie Dickinson and Robert Wagner tells the interweaving stories of several characters going about their lives in Hawaii while blissfully oblivious to the approaching Japanese fleet. If you enjoyed the combat sequences in "Tora! Tora! Tora!", you can enjoy them again in this production - "Pearl" recycles many scenes from the 1970 film.
FROM HERE TO ETERNITY (TV - 1979) - The miniseries "From Here to Eternity" delivers just what you would expect from a TV version of a big-screen epic -lower-wattage stars and cheaper production values. However, the TV version remains truer to the steamy James Jones novel and features Natalie Woods in perhaps one of the finest performances of her career. Several of the cast members such as Don Johnson and Kim Basinger would go on to have healthy careers throughout the '80s and '90s.
THE FINAL COUNTDOWN (1980) - The plot of "The Final Countdown" seems as if it was conceived during a debate between two high school history students - what would happen if a nuclear aircraft carrier with all her modern supersonic firepower was sent back in time and had the opportunity to intercept Japanese forces on the eve of Pearl Harbor? Kirk Douglas and Martin Sheen star as the two men faced with the dilemma of choosing between letting events take their course or changing history. Produced with the cooperation of the U.S. Navy, "The Final Countdown" offers great documentary footage of the USS Nimitz with plenty of exciting flight-deck take-off and landing action featuring F-14s and other aircraft that would have kicked serious posterior in 1941.
THE WINDS OF WAR (TV - 1983) - The TV production of Herman Wouk's novel came at the peak of the epic big-budget miniseries era and covers the early years of the global conflict, culminating with America's entry into the war following the attack on Pearl Harbor. Miscast as the adventurist Capt. Victor "Pug" Henry, the aging Robert Mitchum spends much of his screen time looking like he needs a nap. The series received monster ratings and spawned "War and Remembrance" in 1988, which continued the story through the Allied victory.
PEARL HARBOR (2001) - Savaged by critics for its cliche-ridden script, maligned by historians for its copious inaccuracies, and ridiculed by the public for starring Ben Affleck, Michael Bay's film still earned $450 million at the box office worldwide. For all its flaws, the attack scenes are spectacular. Oddly enough, a slightly edited version of the film that removed jingoistic scenes and placed more emphasis on the love story was a huge a hit in Japan.
See Also:


Through Japanese Eyes: WWII in Japanese Cinema [2]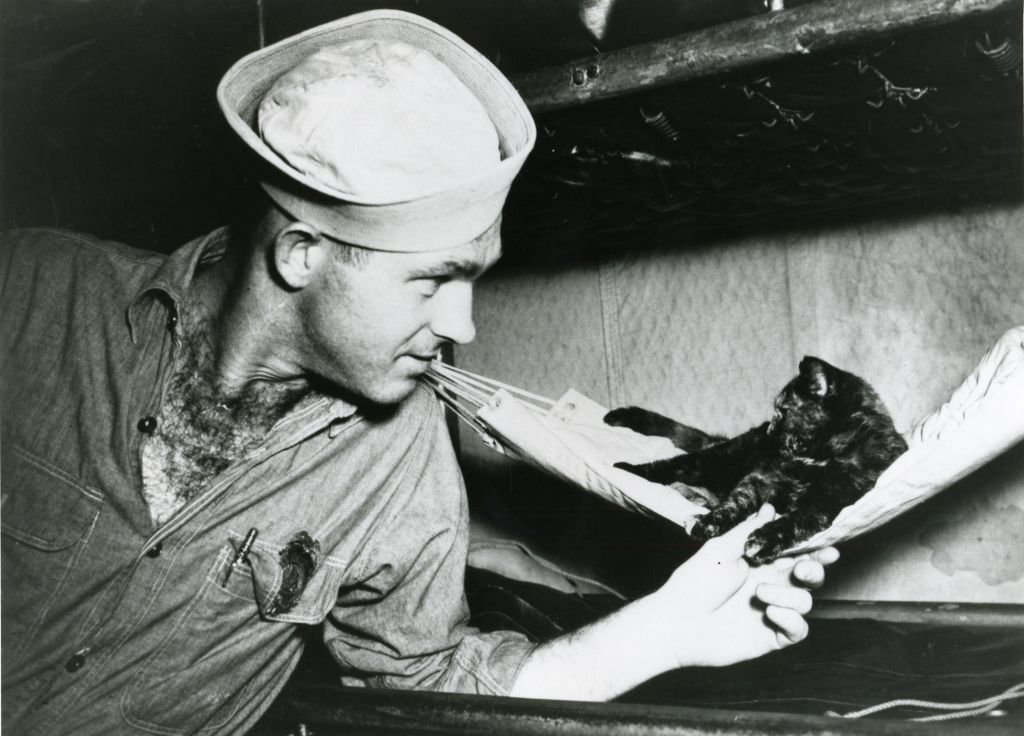 [3]