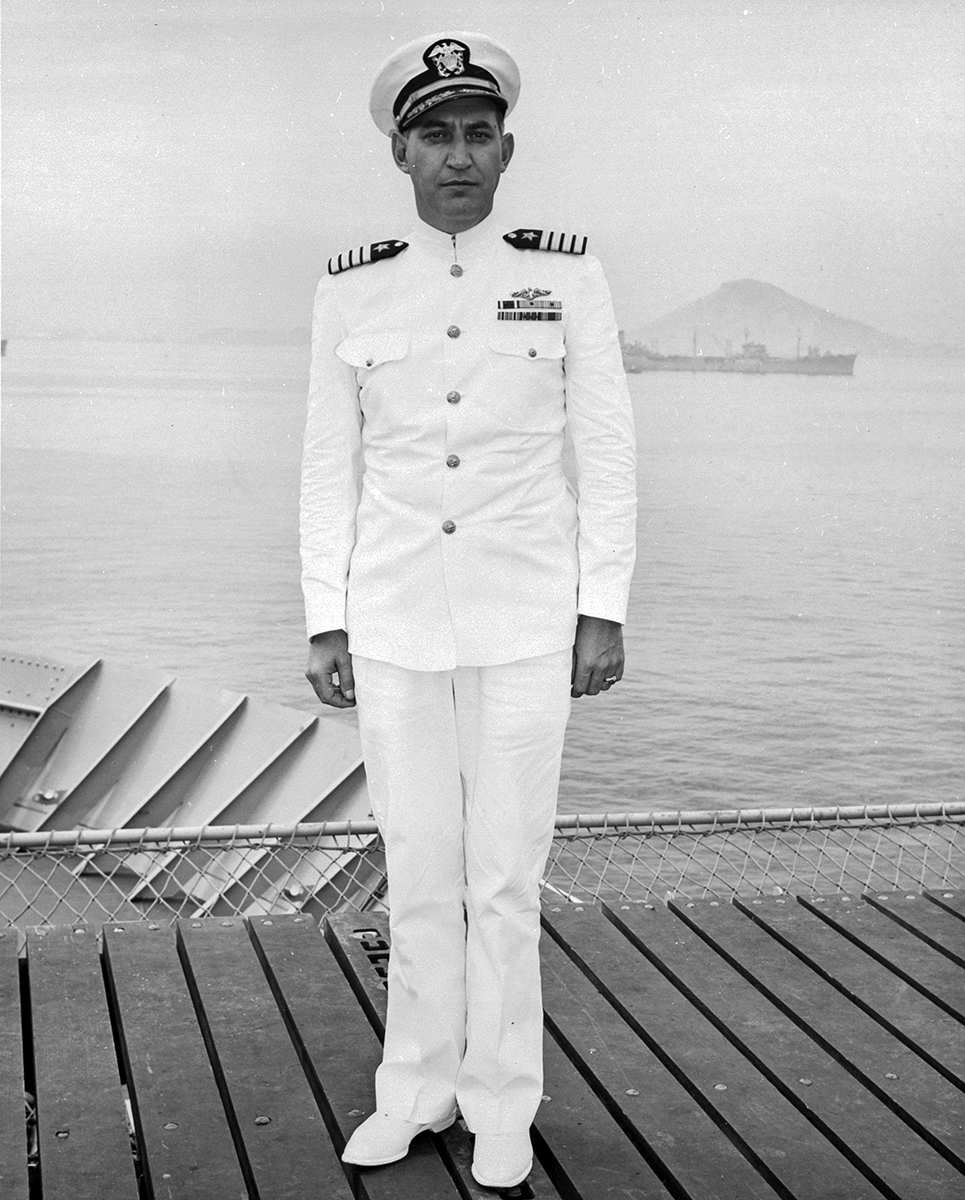 Walker, Edward K., Rear Adm., USN (Ret.)
(1904–1988)
After graduating from the Naval Academy in 1925, Admiral Walker served in battleships until he was "volunteered" for submarine school in 1927. Between 1928 and 1937 he served in a series of submarines: USS R-8 (SS-85), USS R-15 (SS-92), USS R-13 (SS-90), USS S-21 (SS-126), and USS S-31 (SS-136). While skipper of S-21 in the mid-1930s, he was instrumental in the development of the torpedo data computer that proved so successful for fleet submarines during World War II. 
He later served on the Pacific Fleet Submarine Force staff, first in gunnery and fire control, and later as operations officer during the early months of the war. He commanded the USS Mayrant (DD-402) during the North Africa invasion, leaving her when she was severely damaged by a German bomb off Sicily. His commands included the attack transport USS Effingham (APA-165), and the oilers USS Elokomin (AO-55) and Canisteo (AO-99). He later commanded Destroyer Squadron 14 and the U.S. Naval Mine Depot, Yorktown before retiring in 1955.
Transcripts of this oral history are available in many formats including bound volumes, and digital copies.
Order Oral History
About this Volume
Based on two interviews conducted by Paul Stillwell in September 1984. The volume contains 299 pages of interview transcript plus an index. The transcript is copyright 1985 by the U.S. Naval Institute; the interviewee has placed no restrictions on its use.