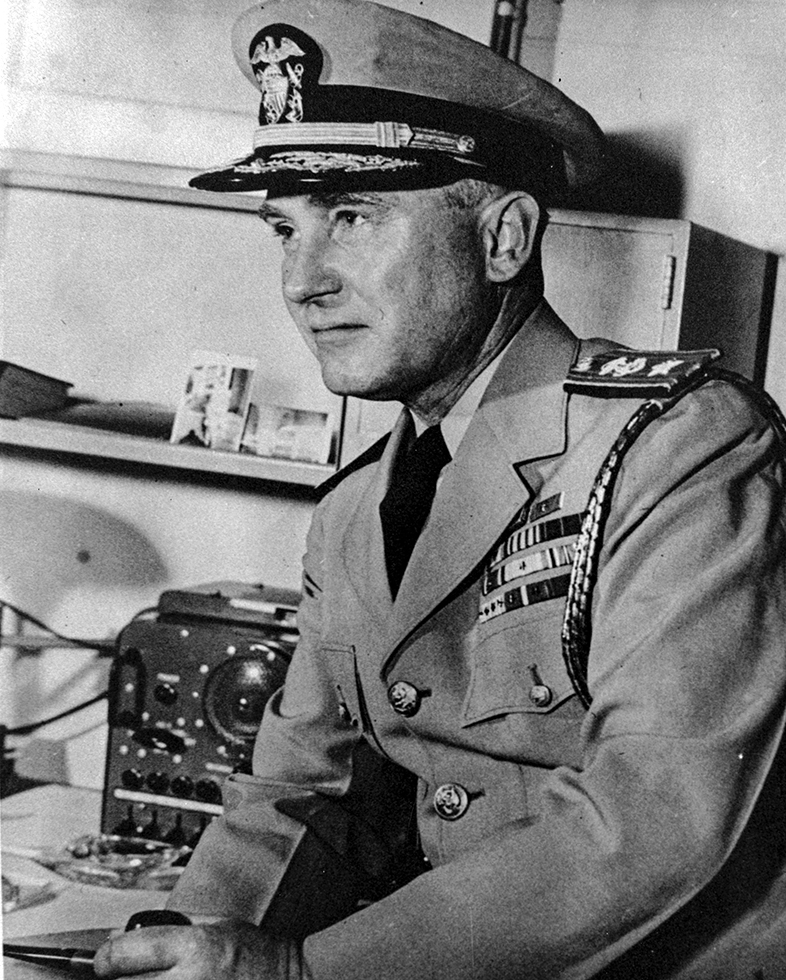 Tarbuck, Ray, Rear Adm., USN (Ret.)
(1898–1986)
The bulk of this narrative deals with Tarbuck's World War II experiences--as an instructor for Army Air Forces personnel in such skills as warship recognition; as a member of General Douglas MacArthur's Southwest Pacific staff, including Tarbuck's planning of the Leyte landing in the Philippines; and as chief of staff to Vice Admiral Daniel E. Barbey, Commander Seventh Amphibious Force. 
Also discussion of prewar experiences: class of 1921A at the Naval Academy; destroyer duty in various ships; temporary command of a company of Marines in Nicaragua; NROTC instruction at the University of California; and writing of shiphandling instructions for the USS West Virginia (BB-48) in the mid-1930s. After World War II, Tarbuck served for a time as CO of battleship USS Iowa (BB-61)and as inspector general for 11th Naval District. This memoir is particularly useful for its view of Army operations as seen by a naval officer. Good personality portraits of MacArthur, Barbey, and Admiral Richmond Kelly Turner.
Transcripts of this oral history are available in many formats including bound volumes, and digital copies.
Order Oral History
About this Volume
Based on four interviews conducted by Etta-Belle Kitchen from October 1970 through February 1971. The volume contains 267 pages of interview transcript plus an index and appendices. The transcript is copyright 1973 by the U.S. Naval Institute; the interviewee has placed no restrictions on its use.