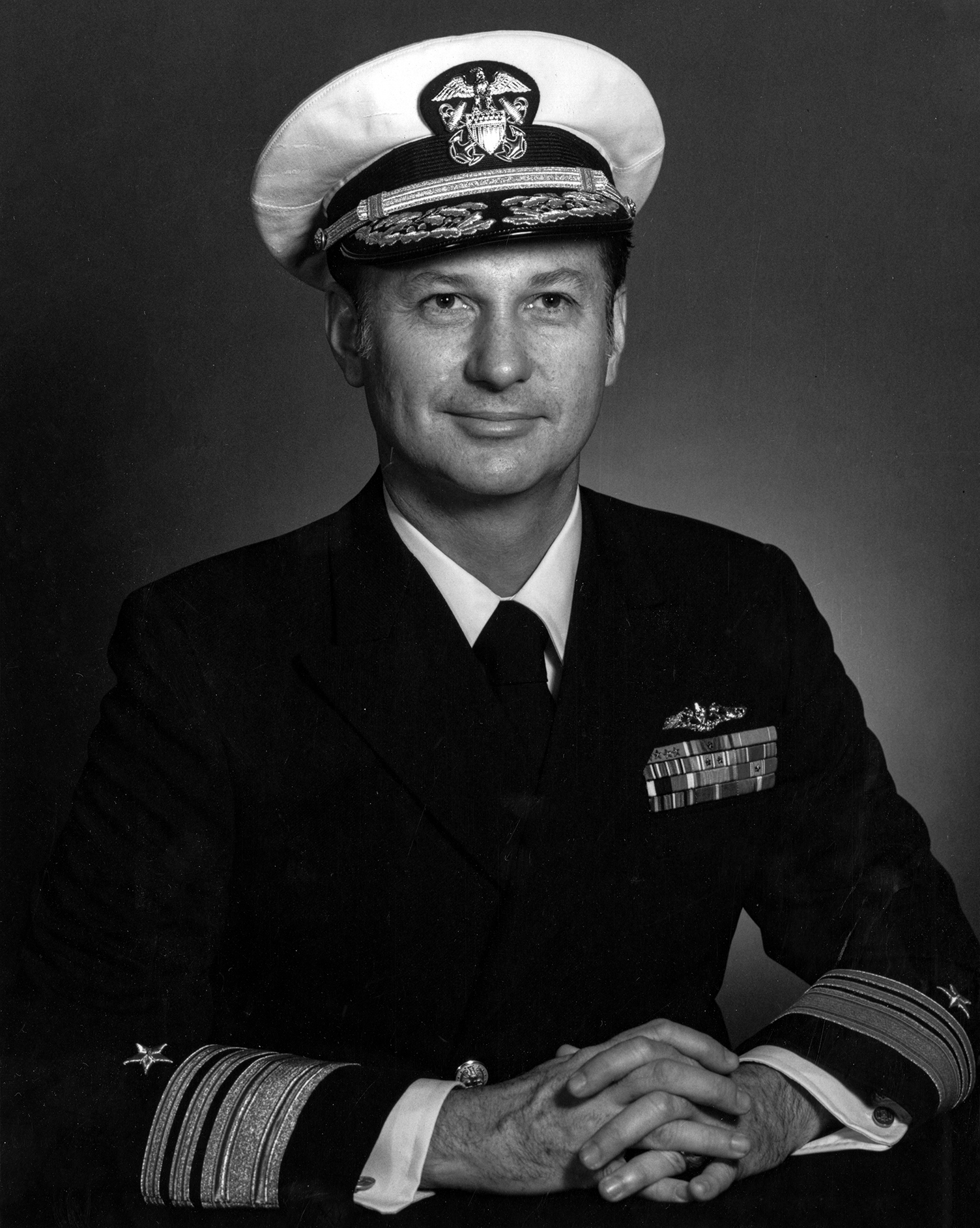 Steele, George P. II, Vice Adm., USN (Ret.)
(1924–2018)
Admiral Steele was the eighth individual to command a nuclear-powered submarine in the U.S. Navy. The oral history contains a great many observations concerning Admiral Hyman G. Rickover, the founder of the Navy's nuclear power program. Steele began his career as a Naval Academy midshipman, 1941-44. After graduation, he attended Submarine School at New London in 1944, then served in the submarine USS Becuna (SS319), 1945-50. In 1950-51 was on the staff of Commander Submarine Squadron Eight, later taught tactics in 1951-53 at the Submarine School, New London. Steele served 1953-54 as executive officer of the submarine USS Harder (SS-568) and commanding officer of the submarine USS Hardhead (SS-365) in 1955-57. In 1957 he served briefly in OP-09D, the Progress Analysis Group in OpNav before being selected for nuclear power training and working in Admiral Hyman Rickover's office in 1957-58. 
He was prospective commanding officer and commanding officer of the nuclear attack submarine USS Seadragon (SSN-584), in which he made the first submerged transit under the arctic icecap from the Atlantic to the Pacific. Steele served 1961-63 on the staff of Deputy Commander Submarine Force Atlantic Fleet, then as prospective commanding officer and commanding officer of the ballistic missile submarine USS Daniel Boone (SSBN-629), 1963-66. From 1966 to 1968, he was in OP-616, the Europe and NATO desk in OpNav.  After being selected for flag rank, he served 1968-70 as Commander U.S. Naval Forces Korea and Chief of the Naval Advisory Group. 
From 1970 to 1972, he commanded Antisubmarine Warfare Group Four. In 1972-73 served as Deputy Chief of Staff (Plans and Policy) at NATO SHAPE headquarters in Brussels. His final tour of active duty, from 1973 to 1975, was in command of the Seventh Fleet. During that period the fleet evacuated Americans and South Vietnamese from Saigon as it was falling to the North Vietnamese in April 1975.  Following retirement from the Navy, he ran the Interocean Management Corporation, which handled commercial ships.
Transcripts of this oral history are available in many formats including bound volumes, and digital copies.
Order Oral History
About this Volume
Based on eight interviews conducted by Paul Stillwell between February 1986 and October 1987. The volume contains 536 pages of interview transcript plus a comprehensive index. The transcript is copyright 2013 by the U.S. Naval Institute; the interviewee placed no restrictions on its use.