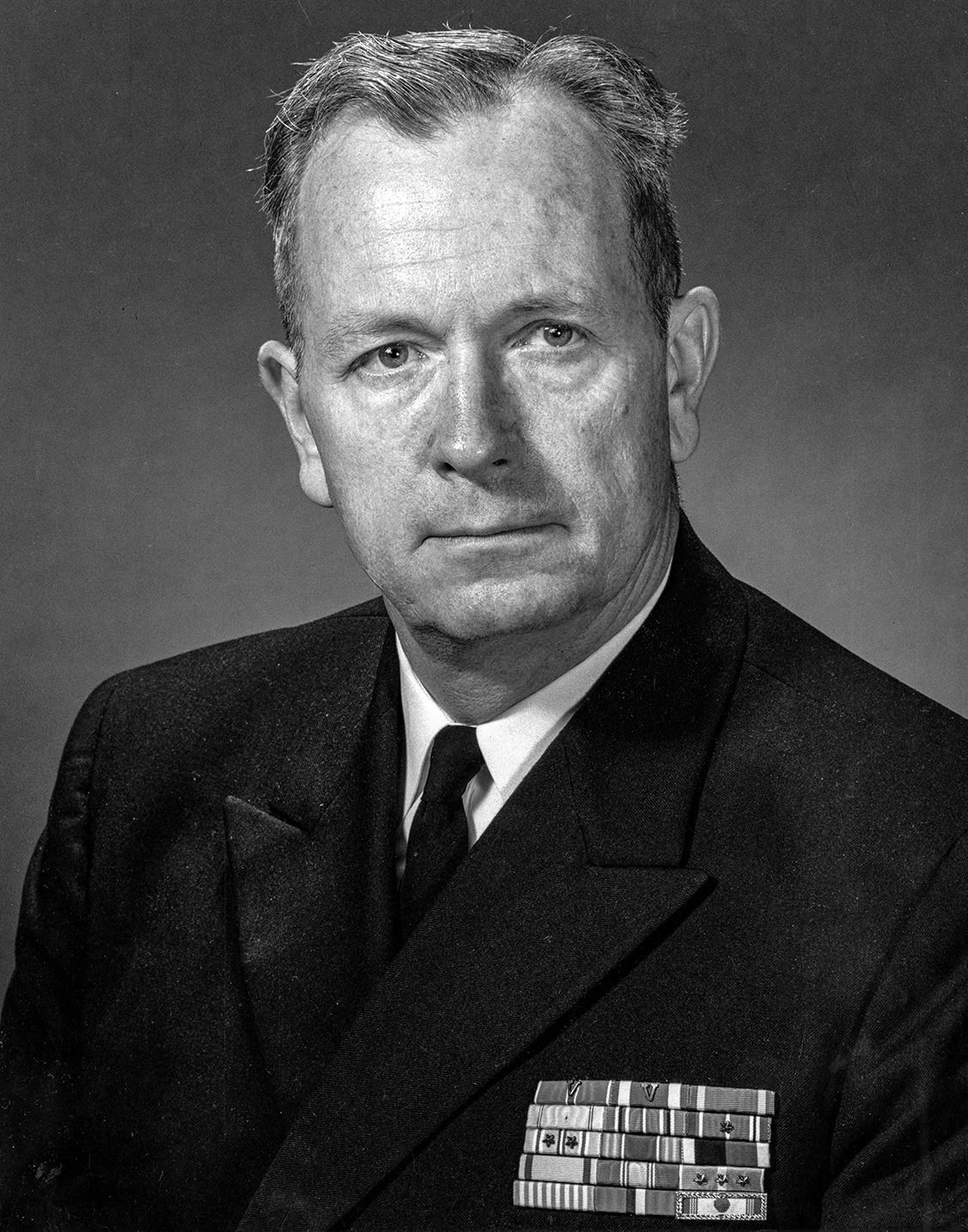 Smith, John Victor, Vice Adm., USN (Ret.)
(1912–1989)
This is a revealing memoir because of the candor with which Admiral Smith discusses his career. Graduated from the Naval Academy in 1934, he served in the destroyer USS Perry (DD-340) under future CNOs Denfeld and Fechteler and then was in the first crew of light cruiser USS Honolulu (CL-48). He makes a point of discussing poor Navy war preparations in the late 1930s. During the war he was in destroyer USS Shubrick (DD-639) in the Med and commanded USS Brush (DD-745) in Pacific. Served as aide to Fleet Admiral Leahy, including at Yalta Conference. Had ordnance PG training and served at Dahlgren. 
After staff college, he was on H.M. Martin's Seventh Fleet staff in Korean War. Later commanded destroyer division, attack transport USS Rockbridge (APA-228), and heavy cruiser USS Newport News (CA-148). Served in OpNav, helped reorganize Naval Academy curriculum , and headed leadership program at BuPers. As flag officer, he commanded cruiser-destroyer flotilla, was in plans and policy in OpNav, and negotiated with North Koreans after USS Pueblo (AGER-2) was seized. Had three-star billets as Commander Amphibious Force Pacific and Industrial College commandant.
Transcripts of this oral history are available in many formats including bound volumes, and digital copies.
Order Oral History
About this Volume
Based on nine interviews conducted by John T. Mason, Jr., from January 1976 through May 1976. The volume contains 556 pages of interview transcript plus an index. The transcript is copyright 1977 by the U.S. Naval Institute; the interviewee has placed no restrictions on its use.