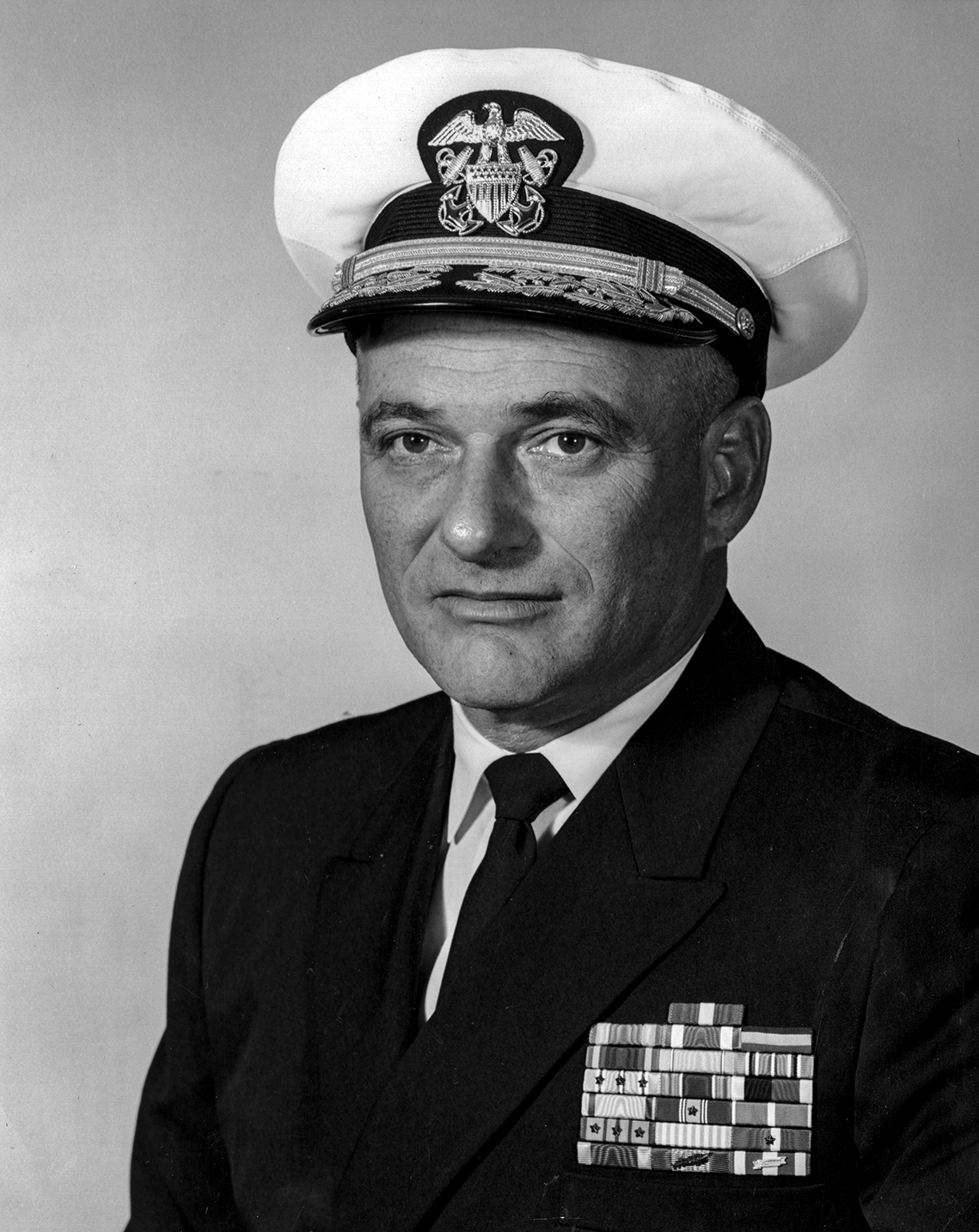 Salzer, Robert S., Vice Adm., USN (Ret.)
(1919–1988)
Admiral Salzer was in the thick of the fray in Vietnam, in command of riverine warfare from 1967-1968. He set up Operation Sealords. Again in 1971-1972 he returned as Commander U.S. Naval Forces, Vietnam. He recounts details of logistics support, fiscal management, ship repairs, and the awareness of what was necessary to assist the Vietnamese in building a viable naval force. 
This memoir which also includes a good deal on Admiral Salzer's pre-Vietnam service, is a wide-ranging story with observations on many areas where he served--amphibious operations, mine warfare, intelligence, command of destroyers and cruisers, statistical analysis, logistics, and manpower requirements.
Transcripts of this oral history are available in many formats including bound volumes, and digital copies.
Order Oral History
About this Volume
Based on 15 interviews conducted by John T. Mason, Jr., from February 1977 through November 1977. The volume contains 712 pages of interview transcript plus an index. The transcript is copyright 1981 by the U.S. Naval Institute; the restrictions originally placed on the transcript by the interviewee have since been removed