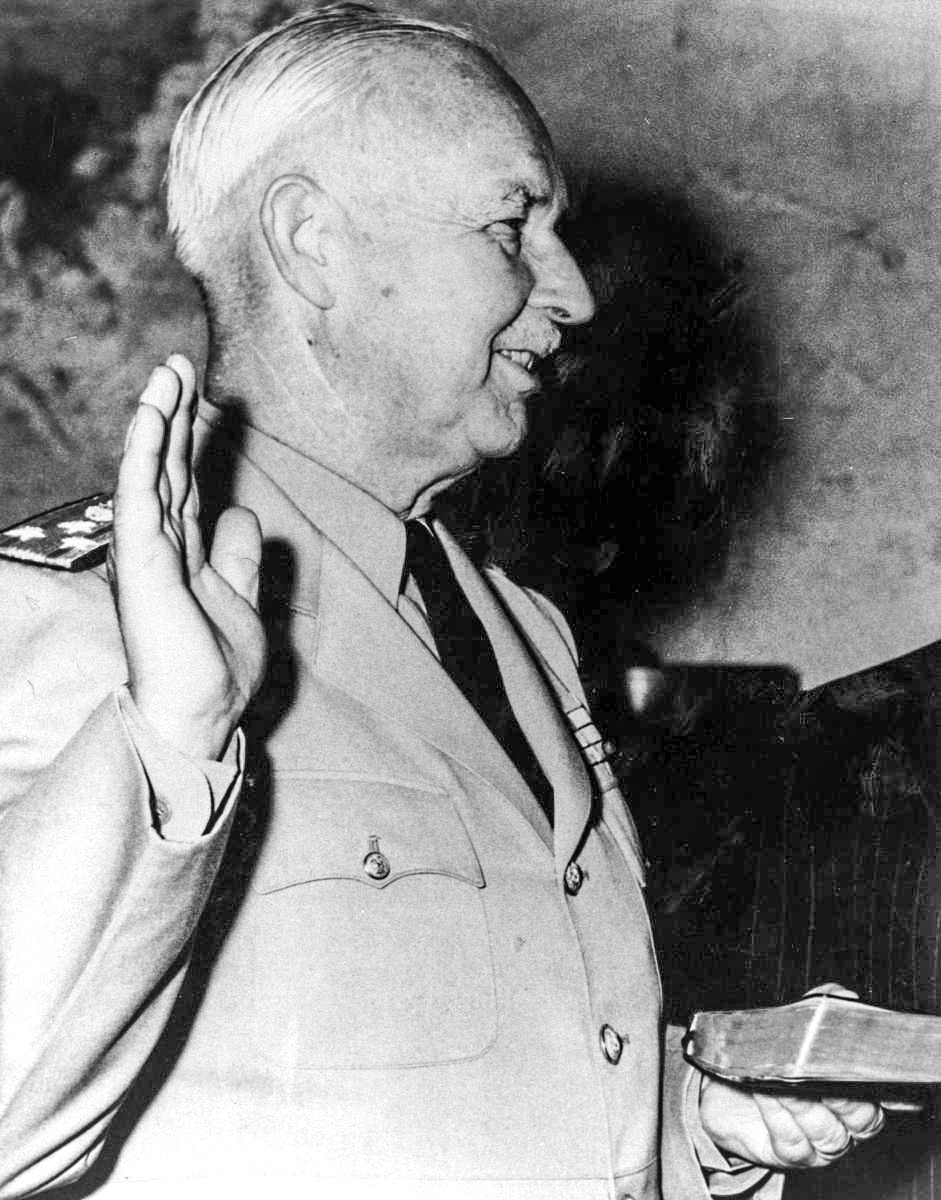 Royar, Murrey L., Vice Adm., USN (Ret.)
(1894–1985)
Admiral Royar's memoir is unusual among those in the Naval Institute's oral history collection in that it deals with the career of a Supply Corps officer; most of the others are from line officers. Admiral Royar wound up his career in the mid-1950s as Chief of Naval Material. Previously, he had been Paymaster General of the Navy and Chief of the Bureau of Supplies and Accounts. He had a good deal to say on the Navy's old bureau system. 
Royar was a graduate of the University of California and joined the Navy in 1917 when the United States was engaged in World War I. He tells of shipboard duty then and in the postwar years, from the protected cruiser USS Chicago to the carrier USS Saratoga (CV-3) and duties in purchasing and supply at a number of shore stations. He was involved in supplying foreign nations with material through Lend-Lease and MAAGs. As a senior officer, he enjoyed excellent relations with the news media.
Transcripts of this oral history are available in many formats including bound volumes, and digital copies.
Order Oral History
Interview
Vice Admiral Royar: It was then a Naval Supply Depot at Norfolk, located on the naval base, and was originally commissioned on 1 March 1919. The Supply Depot has since expanded tremendously during World War II and, at the time I took over, the Supply Department proper was composed of 52 build­ings, 19 of which were used as storehouses. Over 2 million square feet of net storage space was available at the depot. Not included in the figure is the fuel-products storage space, which accommodated some 188 million gallons of petroleum. Two recently remodeled and new constructed piers added over 280,000 square feet of available storage. Admiral Slarrow had been quite instrumental in getting those.
In addition to the storage space at Norfolk, the Supply Depot had over 20 warehouses on a 3,100-acre plot located at Cheatham Annex, which is between Yorktown and Williamsburg, Virginia. The Naval Supply Depot, Norfolk, was the immediate source of supply for all minor activities south of Washington, D.C.
John T. Mason Jr.: Including Charleston and all the rest?
Vice Admiral Royar: At that time. Charleston has since had a Naval Supply Depot established, but at that time we were the main supply for Charleston also. They had a Supply Department down there, but no Supply Depot or Supply Center.
And the principal source of supplies for the forces afloat operating on the East Coast. The stock at that time was approximately $187,000,000, which we thought was an immense amount of money at that time but since it doesn't seem quite so much.
The reduction had started and we anticipated shortly that it would drop to $20,000,000 or $30,000,000.
John T. Mason Jr.: How was the reduction effected? What did you do with the surplus?
Vice Admiral Royar: We got rid of the surplus down there with the War Assets Administration partly. In the first place, we went over every­thing and found out what we thought would be needed. The surplus that was in good condition, in conjunction with the War Assets Adminis­tration, was sold. Some of it we sold at auction right on the base, some we sold on bid, and various other ways.
One interesting thing I had was some sugar that came in. This was after I had taken over - the latter part of 1946 I guess it was. There was about 2 million pounds of sugar came in, and it had been on the beach under tarpaulins around the Philippines, and it was a mess. It was sticky, it was not much good, polluted with oil, and we didn't know what to do with it. So I got in touch with the American Sugar Refinery in Baltimore, and they came down and took a look at it, and said:
"Well, we'll take this and we 'll refine it, and instead of trying to work out a contract on how much it would cost, we'll keep a certain percentage of it for our work." I've forgotten what it was, but it was definitely a very small percentage. They gave us a good deal. So I said, "Go ahead and do it."
They took it up, sent the good sugar back, and it was put in stock to use.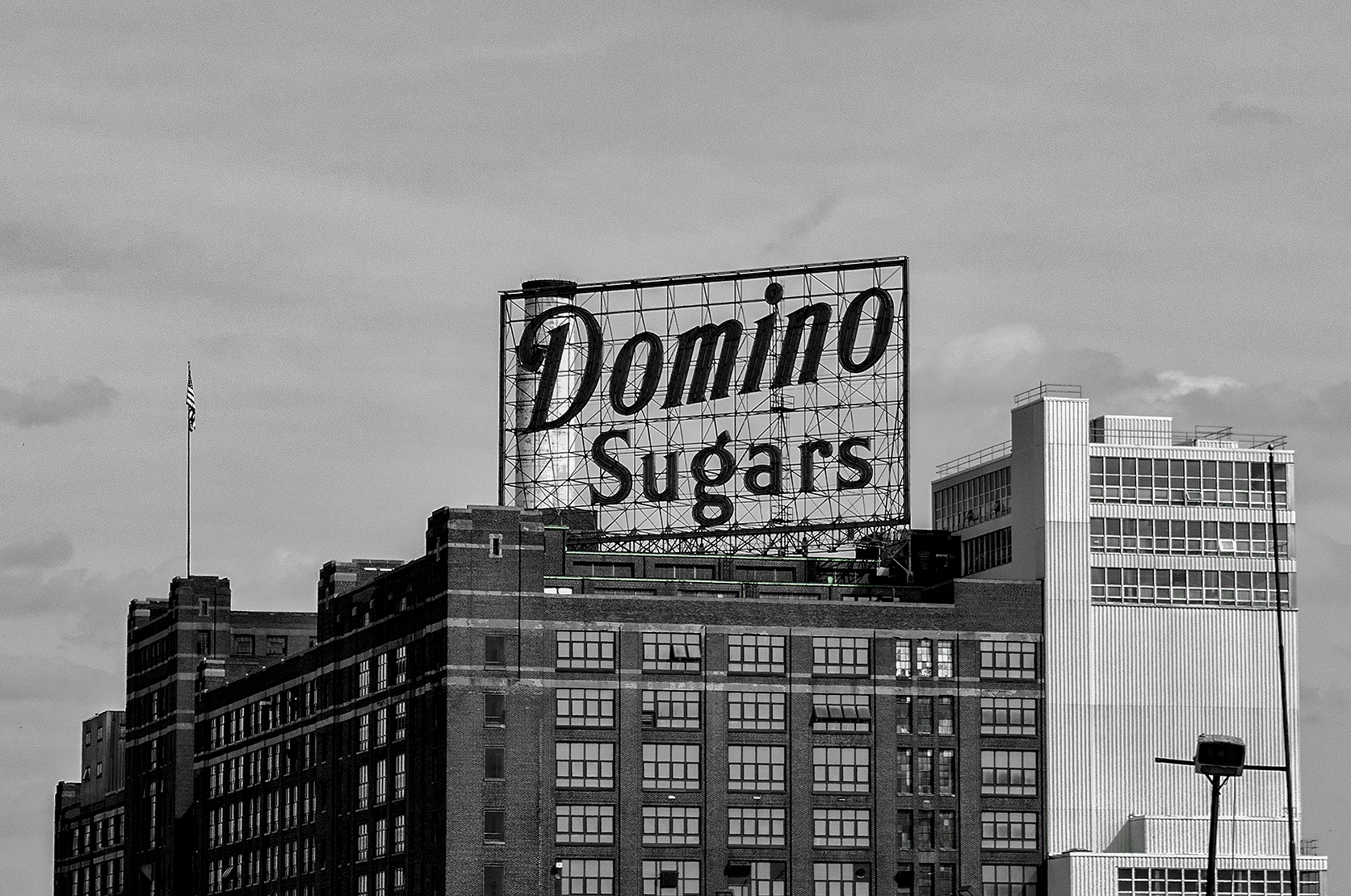 In the meantime, Mr. Drew Pearson got hold of that and I had a call from Mr. Drew Pearson personally and he said:
"I understand, Admiral, that you're giving away sugar."
I said, "What do you mean by that?"
"Well," he said, "you sent, I'm told, around 2 million pounds up to Baltimore, to the American Refining Company up there. What authority did you have to do that?"
I said: "That's my business. I didn't give it away. That was refined and the majority of it came back."
"Give me the exact figures," he said.
I said, "I will not."
"Well," he said, "I'm going to write you up in my column."
John T. Mason Jr.: That was his kind of blackmail!
Vice Admiral Royar: I said: "Mr. Pearson, if you want to write it up in your column, fine, and if you don't get it right I'm going to sue you to hell."
That was the last I ever heard of it.
John T. Mason Jr.: A good thing you added that little bit!
Vice Admiral Royar: That's right, but he was very insistent that I gave that away. But, supposing I just let that messy stuff lie in my storage center there, you couldn't put it in the storeroom because it was wet.
John T. Mason Jr.: Sugar rots, doesn't it?
Vice Admiral Royar: It gets bad, yes. It gets sour. The thing to do was to act quick, get it done, and get what you could out of it, which I did without going through sources and getting any authority to do it. But it worked out all right. Those are the things you run up against.
About this Volume
Based on six interviews conducted by John T. Mason Jr. from July 1972 through June 1973, the volume contains 322 pages of interview transcript plus an index. The transcript is copyright 1974 by the U.S. Naval Institute; the restrictions originally placed on the transcript by the interviewee have since been removed.