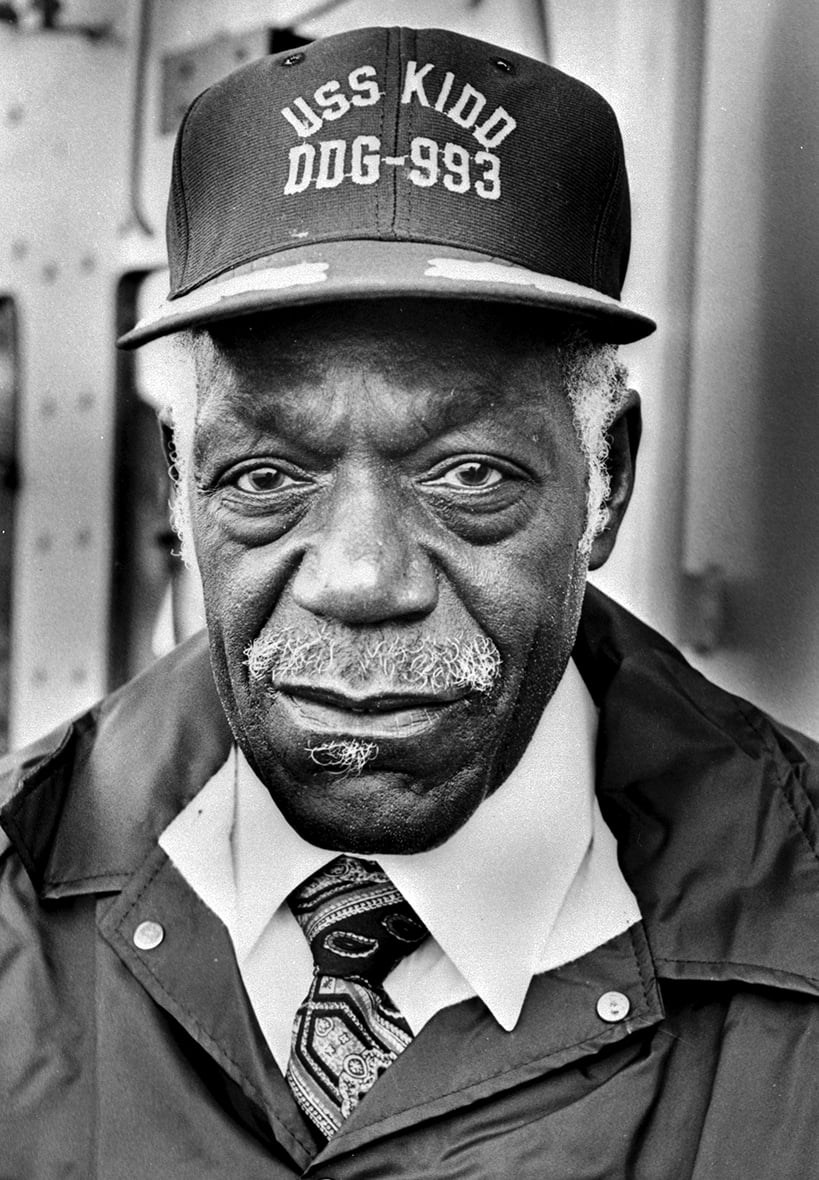 Martin, Graham Edward — Member of the Golden Thirteen
(1917–2006)
The hallmarks of Graham Martin's life have been scholastics and athletics. He had a master's degree in history when he enlisted in the Navy in 1942. He was the only black player on the top-notch Great Lakes Naval Training Center football team. In early 1944 he was tapped for officer training and commissioned in March of that year. He then served as a battalion commander at Great Lakes, on board a yard patrol craft and a yard oiler at San Francisco, as athletic training officer in Hawaii and in Eniwetok, and as a public information officer. After leaving the service in 1946 he earned another master's degree in education, and embarked on a career of teaching and coaching at both collegiate and high school levels. Like others in the Golden Thirteen series, Martin recalls the training, camaraderie among the group, and the racial attitudes of the time.
Transcripts of this oral history are available in many formats including bound volumes, and digital copies.
Order Oral History
About this Volume
Based on two interviews conducted by Paul Stillwell in October 1986 and July 1988. The volume contains 199 pages of interview transcript plus an index. The transcript is copyright 1989 by the U.S. Naval Institute; the interviewee has placed no restrictions on its use.