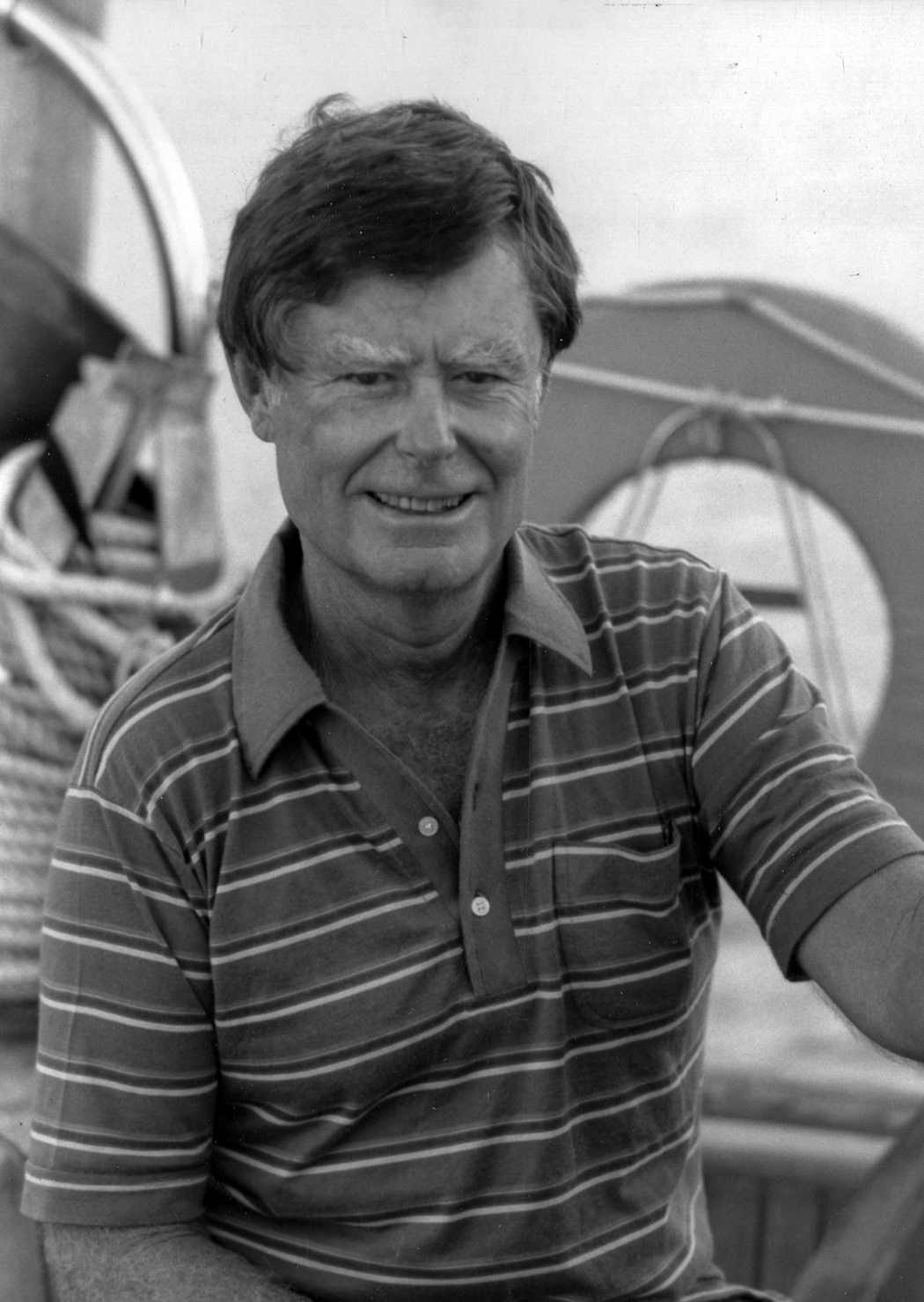 Kerr, Alex A. (Andy), Capt., USN (Ret.)
(1922–2000)
The Australian-born Kerr went to great lengths to become an American citizen and to graduate from the Naval Academy, which he did in 1944. That same year he narrowly escaped death when his ship, the light crusier USS Honolulu (CL-48) was torpedoed at Leyte Gulf. He later served in submarines, the USS Sea Fox (SS-402) and USS Clamagore (SS-448) before a medical problem forced him to give up sea duty and become a Navy law specialist. He relates experiences from various billets in this capacity, including service in Naples and on the staff of Commander Submarine Force Pacific. In his work, Kerr displayed a considerable knack for finding imaginative solutions to difficult problems. Some of the most fascinating tales in this well-told oral memoir are from the period in the 1960s when he was special counsel to four different Secretaries of the Navy: John Connally, Fred Korth, Paul Nitze, and Paul Ignatius. Kerr provides an inside view on his work in connection with the Bay of Pigs operation, the Tonkin Gulf incident, the shooting of an individual known as "Ruben the Cuban," the controversy over flags of convenience shipping, and, most thoroughly, the TFX squabble of the early 1960s. Kerr also tells of his service on the staff of Commander Seventh Fleet at the beginning of the Vietnam War. In 1968, Kerr retired from the Navy to become a civilian counsel for General Electric. Following the death of his first wife, Kerr remarried and became a cruising sailor. The narrative concludes with a description of his leisurely cruising life.
Transcripts of this oral history are available in many formats including bound volumes, and digital copies.
Order Oral History
About this Volume
Based on seven interviews conducted by Paul Stillwell from December 1983 through February 1984. The volume contains 588 pages of interview transcript plus an index. The transcript is copyright 1984 by the U.S. Naval Institute; the transcript requires written permission from the interviewee's wife to quote or cite in published works.