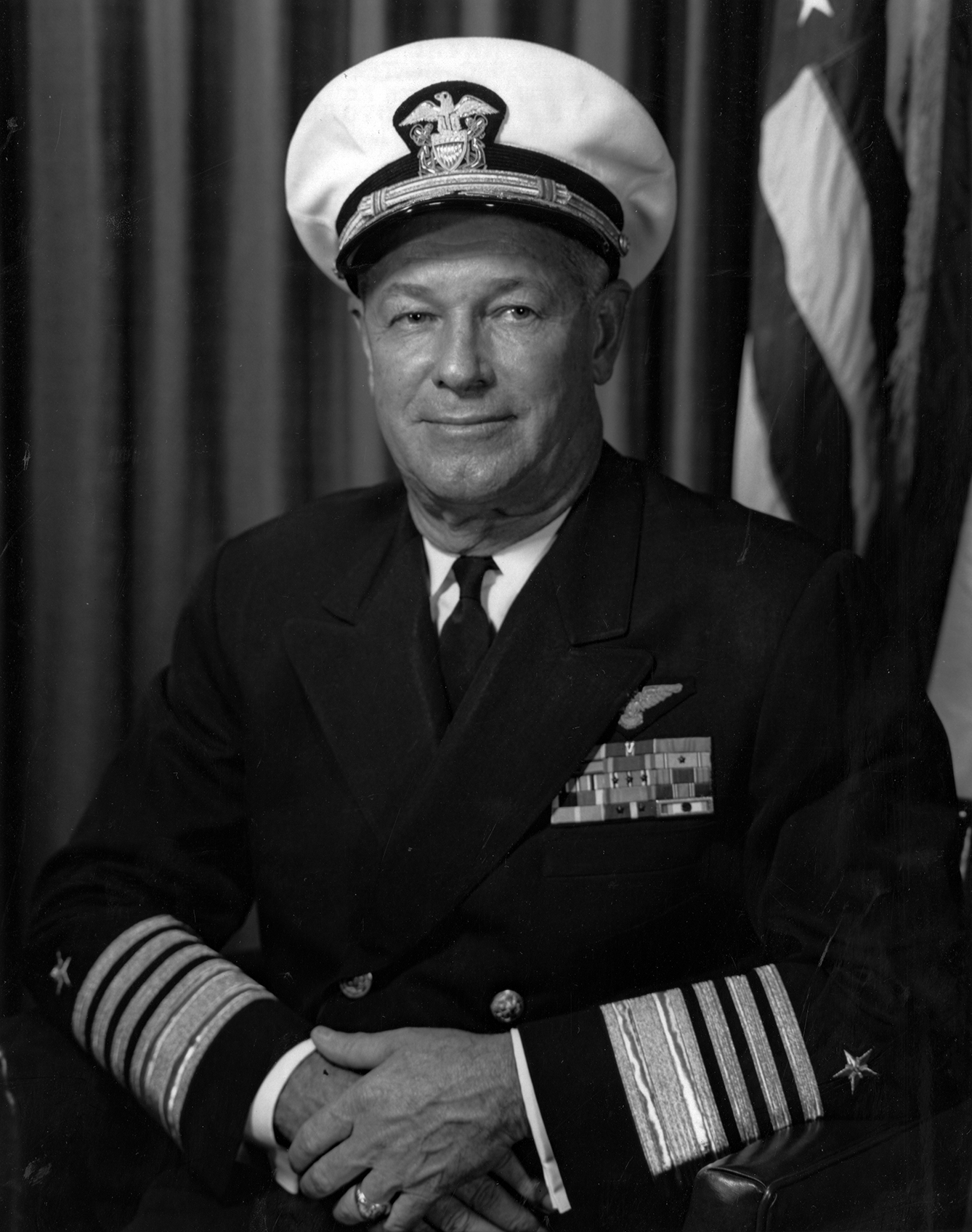 Johnson, Roy L., Adm., USN (Ret.)
(1906–1999)
Designated as naval aviator in 1932, he served in scouting squadrons in the heavy cruiser USS Salt Lake City (CA-25) and the aircraft carriers USS Enterprise (CV-6) and USS Yorktown (CV-5). In 1941 he was at the Bureau of Aeronautics when U.S. entered World War II--was transferred as Commander Carrier Air Group Two in the Hornet (CV-8). Later was CO of the escort carrier USS Badoeng Strait (CVE-116)in the Korean area, then CO of the attack aircraft carrier USS Forrestal (CVA-59). He was Commander Seventh Fleet when the Gulf of Tonkin incident occurred and in 1965 became CinC U.S. Pacific Fleet until his retirement in 1967. Among topics covered are: training of night fighters; U.S. development of Cam Ranh Bay; study of seaplane as a weapons system; effectiveness of PBYs.
Transcripts of this oral history are available in many formats including bound volumes, and digital copies.
Order Oral History
About this Volume
Based on three interviews conducted by John T. Mason, Jr., in December 1980. The volume contains 350 pages of interview transcript plus an index. The transcript is copyright 1982 by the U.S. Naval Institute; the restrictions originally placed on the transcript by the interviewee have since been removed.