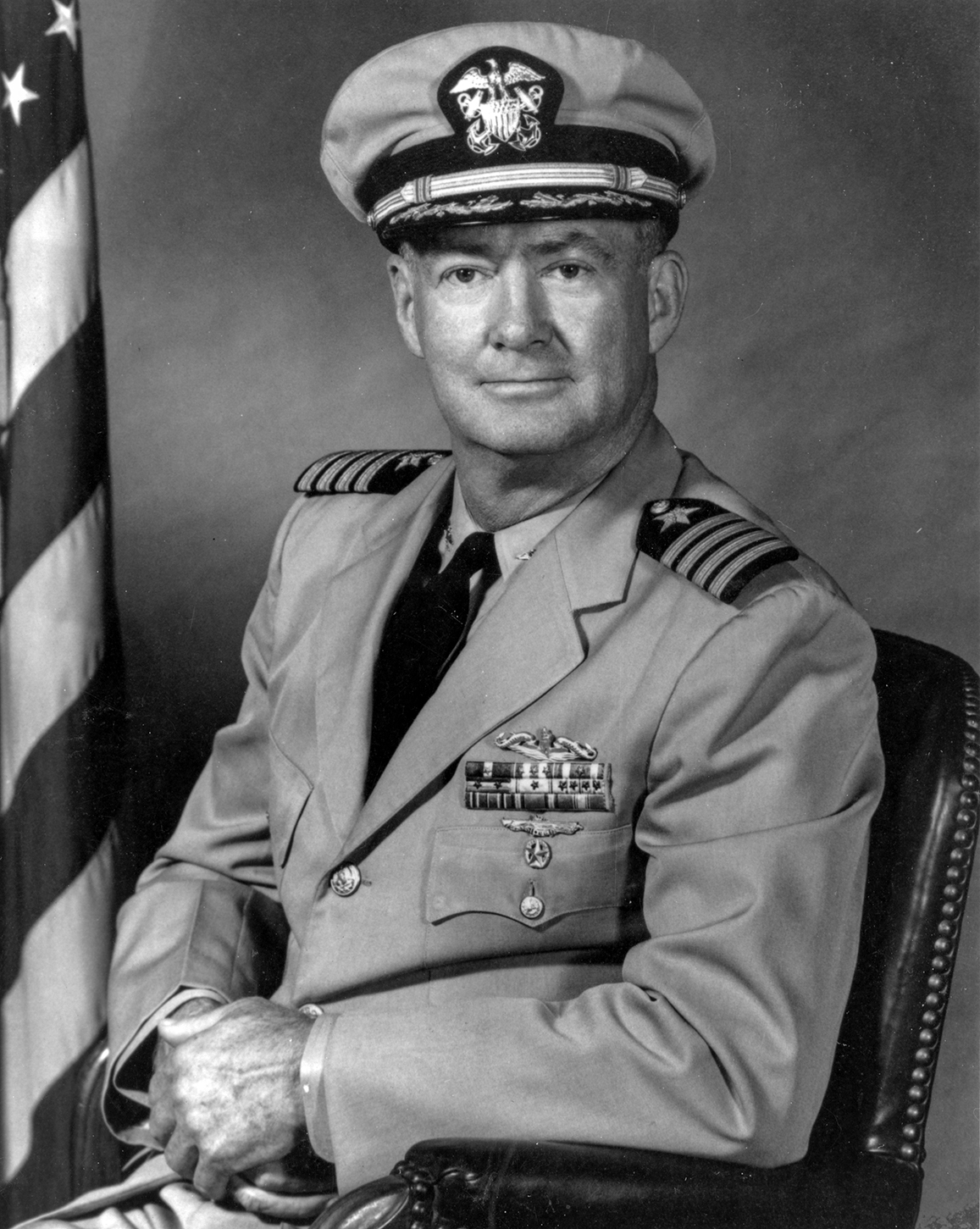 Dornin, Robert Edson (Dusty), Capt., USN (Ret.)
(1912–1982)
In this short volume, Captain Dornin, a highly successful World War II submarine skipper with nine successive war patrols, discusses his wartime service as aide to Chief of Naval Operations Ernest J. King. Among the topics he covers regarding Admiral King are a meeting with General De Gaulle, a hair-raising tour of Allied holdings in the Central Pacific before they were totally secured, and the admiral's attitude toward the use of the atomic bomb to end the war.
Transcripts of this oral history are available in many formats including bound volumes, and digital copies.
Order Oral History
About this Volume
Based on a narrative dictated by Captain "Dusty" Dornin in May 1982. The volume contains 19 pages of transcript plus an index. The transcript is copyright 1987 by the U.S. Naval Institute; Captain Dornin has placed no restrictions on its use.