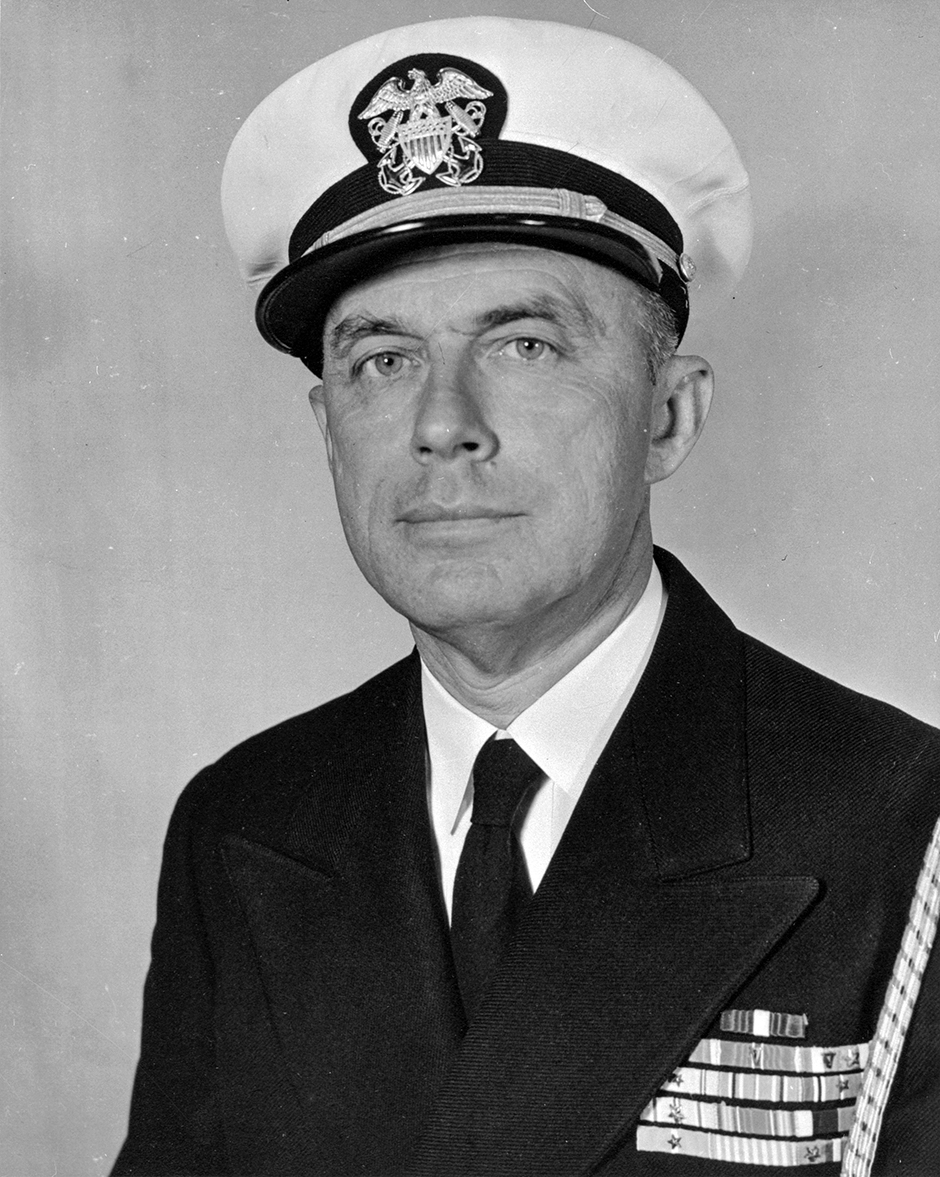 Cooper, Joshua W., Rear Adm., USN (Ret.)
(1906–1998)
Served in the Maryland (BB-46), McCawley (DD-276), Perry (DD-340), Sicard (DD-346) and Milwaukee (CL-5) from 1927 to 1934. Was assistant professor of naval science for Naval Reserve Officer Training Corps at Harvard until assuming command of the Palmer (DMS-5), which participated in the Fedala-Casablanca sector in 1942. CO of the Bennion (DD-662) in 1943 and was in the Pacific campaign at Saipan, Tinian, the Palaus, Leyte, and Mindoro. In 1944 was on staff of Amphibious Group Nine, participating in numerous amphibious landings in the Philippine area. Later with Bureau of Ordnance; Commander Destroyer Squadron Twelve, Atlantic Fleet; CO of the battleship Iowa (BB-61) in Korean War; Commander Amphibious Group Three; and Chief, Military Assistance Advisory Group, Norway.
Transcripts of this oral history are available in many formats including bound volumes, and digital copies.
Order Oral History
About this Volume
Based on nine interviews conducted by John T. Mason, Jr., from October 1973 through July 1974. The volume contains 534 pages of interview transcript plus an index and appendices. The transcript is copyright 1975 by the U.S. Naval Institute; the interviewee has placed no restrictions on its use.