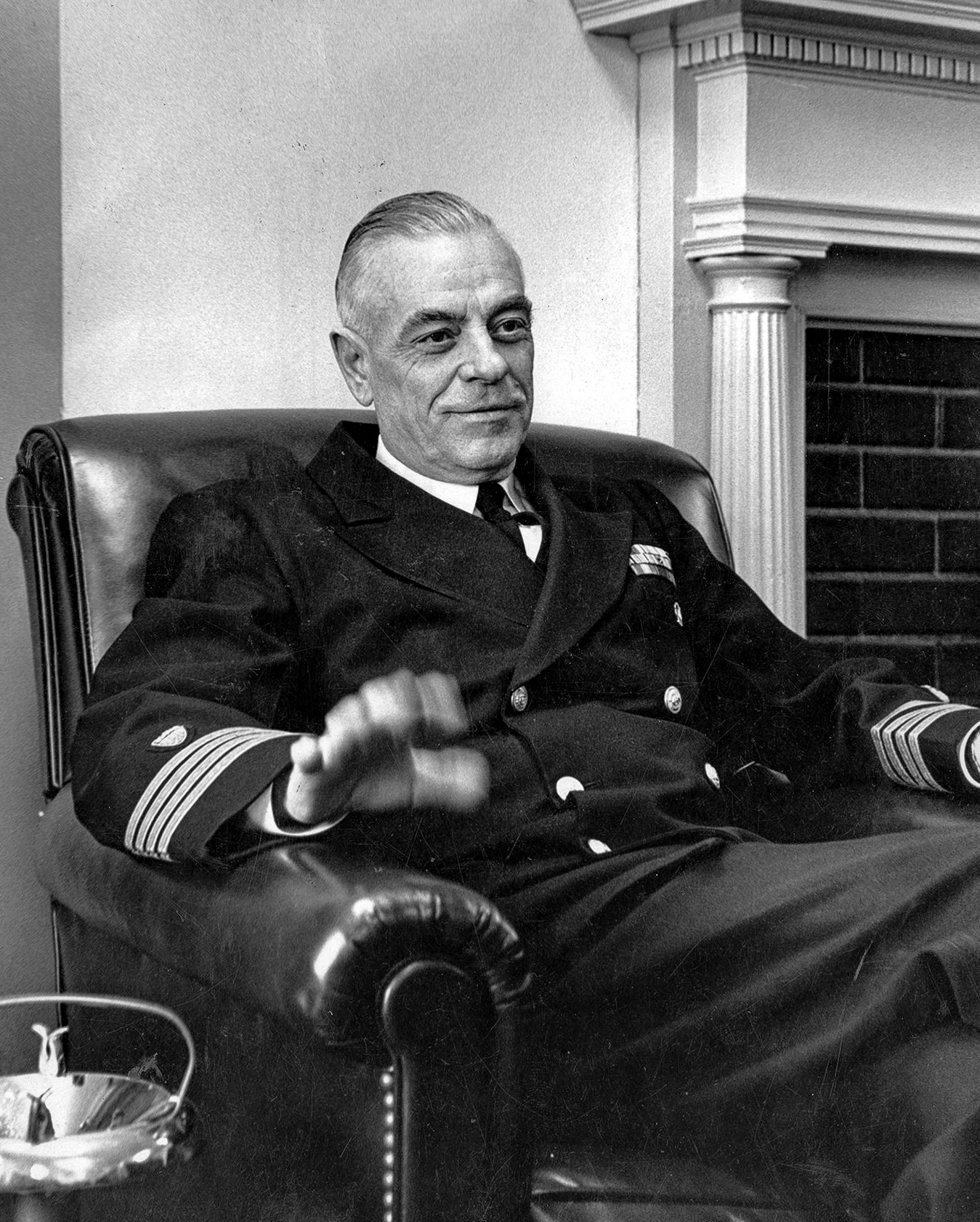 Capron, Walter C., Capt., USCG (Ret.)
(1904–1979)
Following commissioning from Coast Guard Academy in 1928, served in the USCGD Conyngham (CG-2), USCGC Seneca (CG-17), and Calypso (WPC-104). In 1941 assigned to staff of Transports Commander, Atlantic Fleet and served aboard the transportsUSS Barnett (APA-5), McCawley (APA-4) Henry Lee (APA-10), Mount Vernon (AP-22), and Leonard Wood (APA-12). After U.S. entered World War II, was assigned to staff of Army Engineer Amphibian Command where he commanded CG detachment and directed Army's first school for instructing troops in beach landing craft operations. Also conducted training in beach landings for Amphibious Force, Atlantic. In 1943 served in Spencer on convoy operations between U.S. and Mediterranean, and Caribbean ports. Further duties at 12th Coast Guard District and Deputy Chief of Staff, USCG Headquarters.
Transcripts of this oral history are available in many formats including bound volumes, and digital copies.
Order Oral History
About this Volume
Based on eight interviews conducted by Peter Spectre from November 1969 through April 1970. The volume contains 379 pages of interview transcript plus an index. The transcript is copyright 1971 by the U.S. Naval Institute; the restrictions originally placed on the transcript by the interviewee have since been removed.