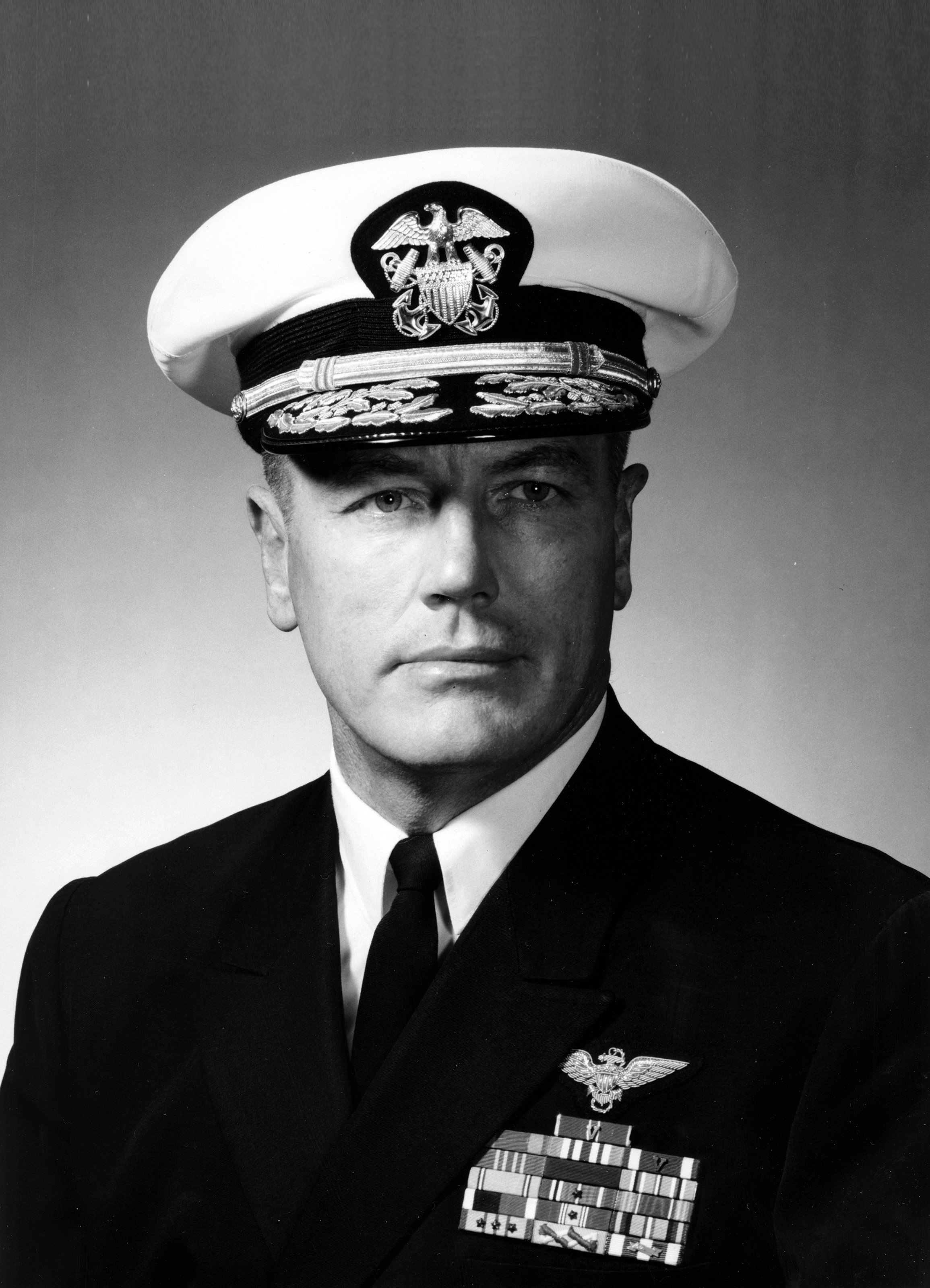 Matthews enlisted in the Navy in 1940 and subsequently was rated as an aviation machinist's mate. After preflight training in 1942, he underwent flight training in 1942–43 as a petty officer and was commissioned as an ensign the latter year. He flew wartime ASW patrols in 1944–45 as a member of Patrol Bombing Squadron 105 (VPB-105) and from 1945 to 1947 served as a test pilot at the Naval Air Test Center, Patuxent River, Maryland. In 1947–49 he was a pilot in Patrol Squadron Five (VP-5). He earned a bachelor's degree in mathematics from Tulane University in 1950–51 and attended General Line School and Communications School at Monterey, California, in 1951–52.
In 1953 Matthews was assistant air officer of the escort carrier Salerno Bay (CVE-110), followed by a tour in 1953–55 as flag secretary for Commander Carrier Division Two. He underwent survival training at Fort Bragg, North Carolina, in 1955 and from 1955 to 1957 was executive officer of Attack Squadron 76 (VA-76). He was a student at the Naval War College in 1957–58; in 1958–59 commanded Attack Squadron 113 (VA-113); and served from 1959 to 1962 as part of the Institute of Naval Studies (a forerunner of the Center for Naval Analyses) at the Naval War College.
He commanded Carrier Air Wing Two (CVW-2) in 1962 63 and served 1964-65 as executive officer of the aircraft carrier Hancock (CVA-19), including during early air strikes against North Vietnam. He was a Joint Staff planner, dealing with NATO nuclear weapons issues, 1965–67, then commanded the amphibious transport dock Hermitage (LSD–34) in 1967–68, during a Vietnam deployment. He commanded the aircraft carrier Independence (CVA-62) in 1968–69 and was selected for rear admiral in 1969. In 1969 70 served as Chief of Naval Air Basic Training (CNABTRA); in 1970–71 as Deputy Commander U.S. Naval Forces Vietnam/Deputy Chief of the South Vietnamese Navy; and from 1971 to 1973 two billets in OpNav: OP-55, the Aviation Readiness Division, and OP-59, Naval Aviation Training.
He retired from active duty in 1973 because of his differences with CNO Elmo R. Zumwalt Jr. After leaving active duty, Admiral Matthews spent almost six years as staff director for Congressman William V. Chappell Jr.