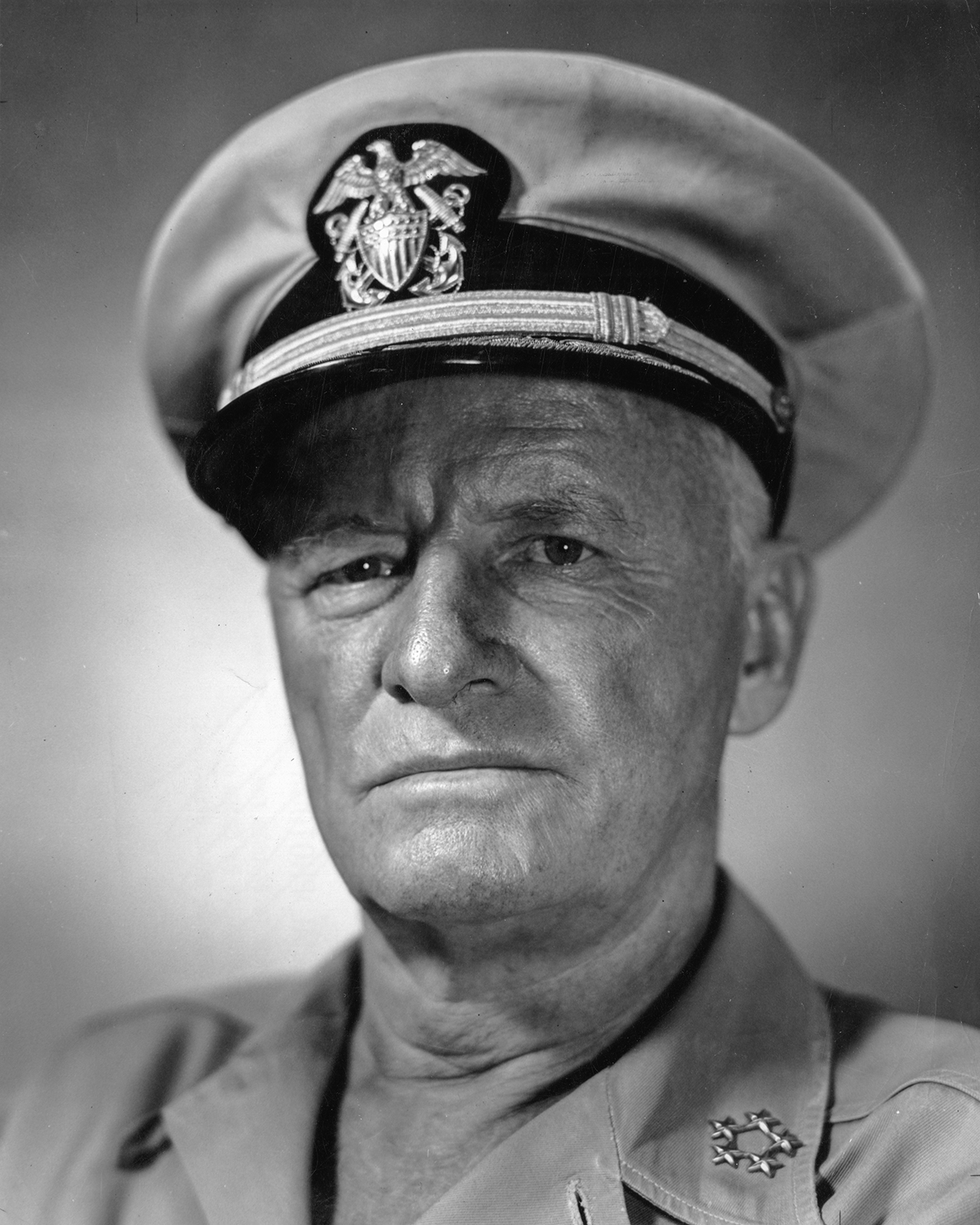 Born in Fredericksburg, Texas, Fleet Admiral Chester W. Nimitz, Sr., U.S. Navy (1885 – 1966) graduated from the U.S. Naval Academy in 1905. His almost two decades in submarines, punctuated by instruction in diesel engines, study at the Naval War College, and tours as executive officer of an oiler and a battleship, made him a leading authority on submarines.
In 1939 he was assigned as Chief of the Bureau of Navigation. Following the Japanese attack on Pearl Harbor on 7 December 1941, the Navy named Nimitz Commander-in-Chief, U.S. Pacific Fleet and soon afterward Commander-in-Chief, Pacific Ocean Areas. In recognition of his superior leadership of naval forces during the victorious three-year Pacific campaign, in December 1944 Congress promoted him to fleet admiral.
As Chief of Naval Operations at the dawn of the Cold War, Nimitz directed the forward deployment of naval forces to the Mediterranean and the Far East, worked to adapt the naval services to the joint requirements of the National Security Act of 1947, and promoted adoption of jet aircraft and other advanced technologies. In recognition of his accomplishments, the Navy named USS Nimitz (CVAN-68), the first ship in a new class of nuclear-powered aircraft carriers, in his honor.