Our prediction in December that China and peer competition would continue to dominate our pages in 2019 is upheld by Lieutenant Joseph Hanacek's article, " Island Forts: Land Forces Have Value In an Air–Sea Battle " (pp. 38–42), which describes a strategy to contain China's navy by basing antiship cruise missiles on islands surrounding the East and South China seas. It is a nice reminder that a good strategy must defeat the enemy's strategy, and that naval power does not just emanate from ships at sea.
Fans of our Comment and Discussion section will enjoy the first letter this month. Naval Institute Golden Life Member J. Robert Lunney shares the story of the SS Meredith Victory and its rescue of 14,000 refugees (yes, 14,000 in one trip!) during the Korean Conflict in December 1950.
Finally, I commend Marine Major Brian Kerg's " Mass Punishment Does Not Work " (pp. 60–63) to leaders at all levels. Anyone who has served in the military has experienced a mass punishment brought on by the misdeeds of one or a few bad actors. Kerg cites some interesting social science research that explains why it doesn't work, and he offers better tactics to deter and deal with the few bad actors in any unit. I wonder what the implications for cyber warfare might be.
Bill Hamblet
Captain, U.S. Navy (Retired)
Life Member since 1993
---
Where We Were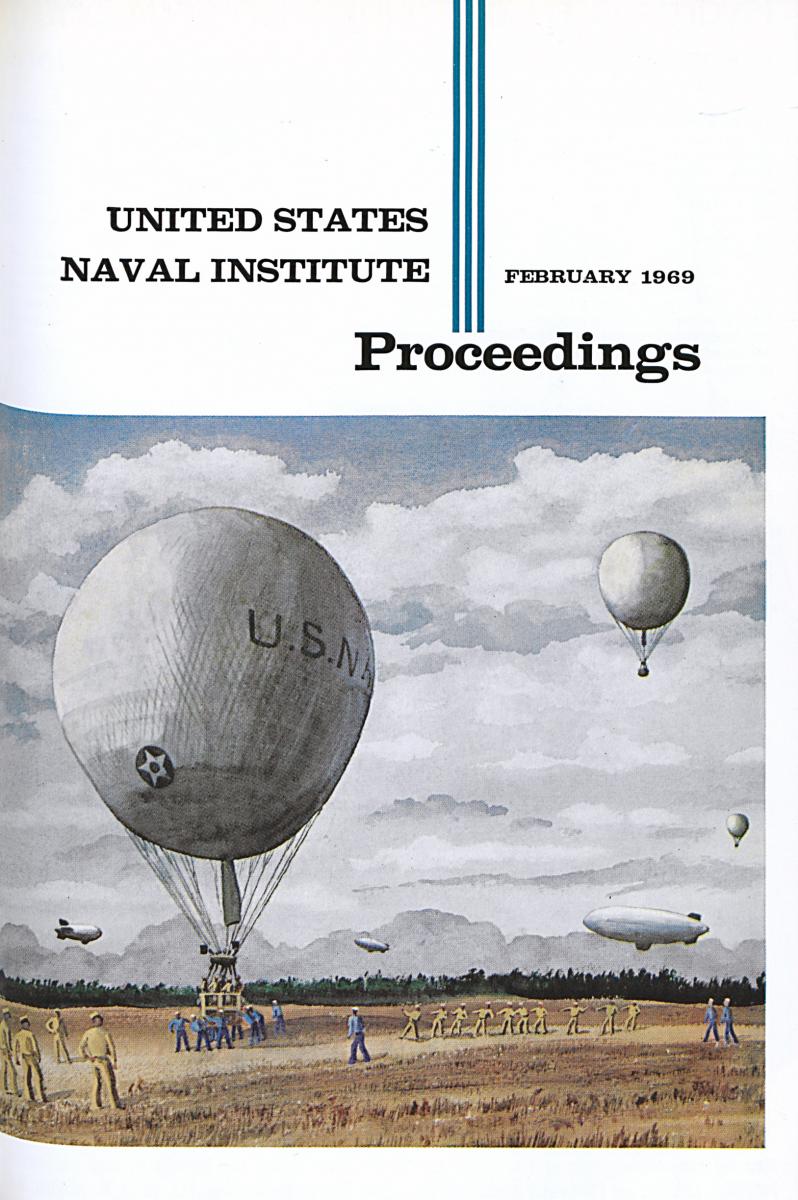 February 1919 Proceedings —In his lead essay , Institute President Rear Admiral Bradley A. Fiske, U.S. Navy (Ret.), wrote, "One of the functions of the Naval Institute is to present the Navy's problems in a way to make officers see how much variety and interest they possess, and the pleasure to be secured from working on them. Without the stimulus of the Institute, the Navy would be less like a profession and more like a trade. . . . We would have no broad vision of the Navy; each one of us would regard his special task as the only thing that concerned him."
February 1969 Proceedings —In " Space Oceanography, The Logical Paradox ," bathyscaphe Trieste explorer Commander Don Walsh, U.S. Navy, wrote, "Each of the spacecraft's sensors, from human eye to sophisticated electronic devices, is able to see vast distances due to the high-vantage point of space altitudes. This permits simultaneous viewing of many large-scale oceanic features, such as circulation patterns and river outflows, that previously had been known only from data pieced together by ships and low-flying aircraft. This 'eagle-eye' phenomenon was first noted during the Gemini Program space flights."
February 1994 Proceedings —Steven Zaloga wrote in " Harpoonski ," "The Russian government staged its first major aerospace exhibit at Zhukovskiy in the Moscow suburbs. One of the striking features of the show was the variety of new antiship weapons being offered for export—no fewer than five new systems. These new missiles run the gamut from Harpoon lookalikes, to advanced supersonic missiles resembling the Franco-German ANS, to novel weapons that have no Western counterparts. Several are adaptations of existing missiles to the antiship role, while others were developed for naval missions from the outset."
A. Denis Clift
Golden Life Member