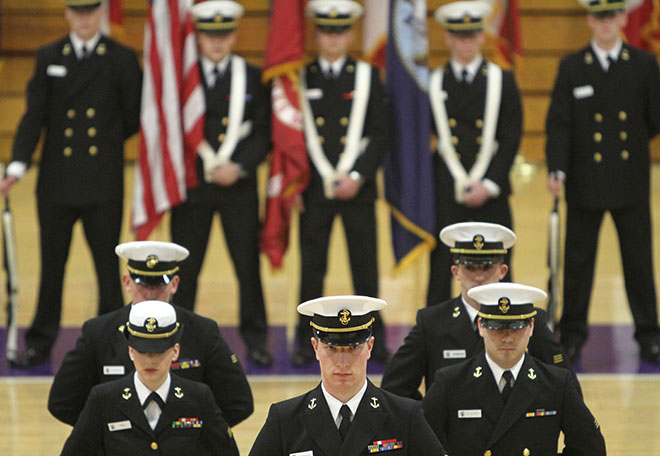 In the face of a changing security environment, the Navy should consider adjusting the NROTC program to best leverage the talent and diversity it offers.
Of the U.S. Navy's three major commissioning sources, the Naval Reserve Officer Training Corps (NROTC) is the one created with the intention of fostering dynamism among the officer corps. The different experiences across commands and schools help foster diversity of thought within the sea services.
The structure of NROTC, however, remains stagnant in the face of a changing security environment. In addition, there are fundamental flaws in the model that prevent the Navy from benefiting fully from the resources available to it. Should these two trends not be addressed, the Navy and Marine Corps will be disadvantaged in their ability to acquire and retain talent in mission-critical areas.
The Current Model