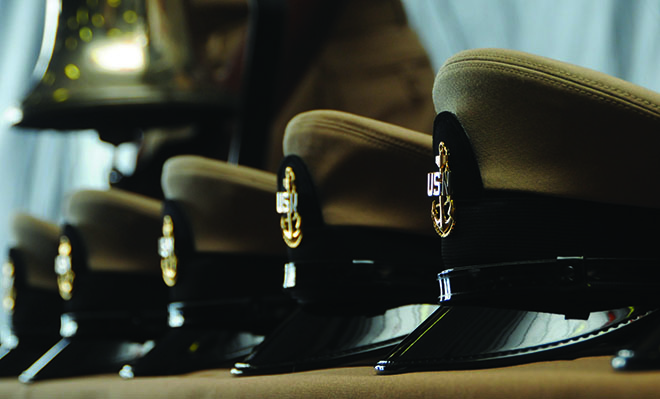 Naval leaders do not "earn" ranks or positions. They are entrusted with them by others who believed they could assume higher responsibility, and they should be humbled by the honor.
I find it troublesome that senior enlisted and officers often will congratulate each other upon selection to the next higher pay grade or selection for an important position with a hearty handshake and the words, "Congratulations! You earned it!" In our heartfelt words of encouragement and desire to provide positive feedback to the people we admire, both junior and senior, we might be sending the wrong message. 
There are at least some leaders, at all levels enlisted and commissioned, who believe they "earned" their ranks or positions. That is not true. They were entrusted with them, and that is not the same thing. Furthermore, believing rank or position is an entitlement is the beginning of erosion of ethical grounding.