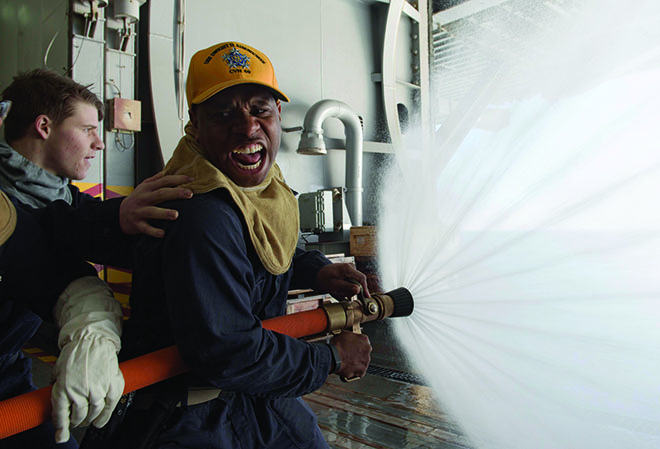 Every Ensign is obligated to lead. Ensign Ty Downing, the fire marshall on board the USS Dwight D. Eisenhower (CVN-69), demonstrates proper hose techniques during a general quarters drill.
Not all junior officers are expected to be great leaders, but all junior officers are expected to lead. This can be frightening because we often confuse the two expectations. We fear we might not have what it takes to become a great leader. We worry our inexperience will contribute to our failure. These anxieties, especially when you first step in front of sailors, can be overwhelming and get in the way of taking the initiative to lead.
Some officers may be born leaders. Some may have developed relevant skills during past experiences and feel prepared to stand accountable and responsible for the careers and lives of others. Some junior officers may have the natural talent and charisma to convince others to follow and to accomplish difficult things.