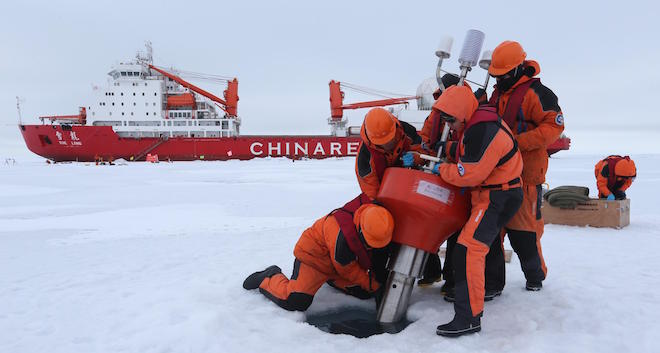 China has the world's second largest economy and the highest rate of GDP growth among developing nations. It needs to ensure unrestricted, secure access to commodities and other goods, and Chinese buyers search the world for resources to import. The country is the world's number one importer of iron, aluminum, petroleum, and soybeans. 
China's major concern is selecting reliable and stable resource providers. It employs an effective pattern of securing relationships with suppliers through an offer of enhanced political ties and infrastructure investments. 
Equally important are secure transportation routes between China and its trading partners. In 2018, the country's leaders announced plans for a "Polar Silk Road" that would use Canada's Northwest Passage (NWP) and Russia's Northern Shipping Route (NSR) to cross the Arctic Ocean. This could reduce transit times from China to Europe by 40 percent.