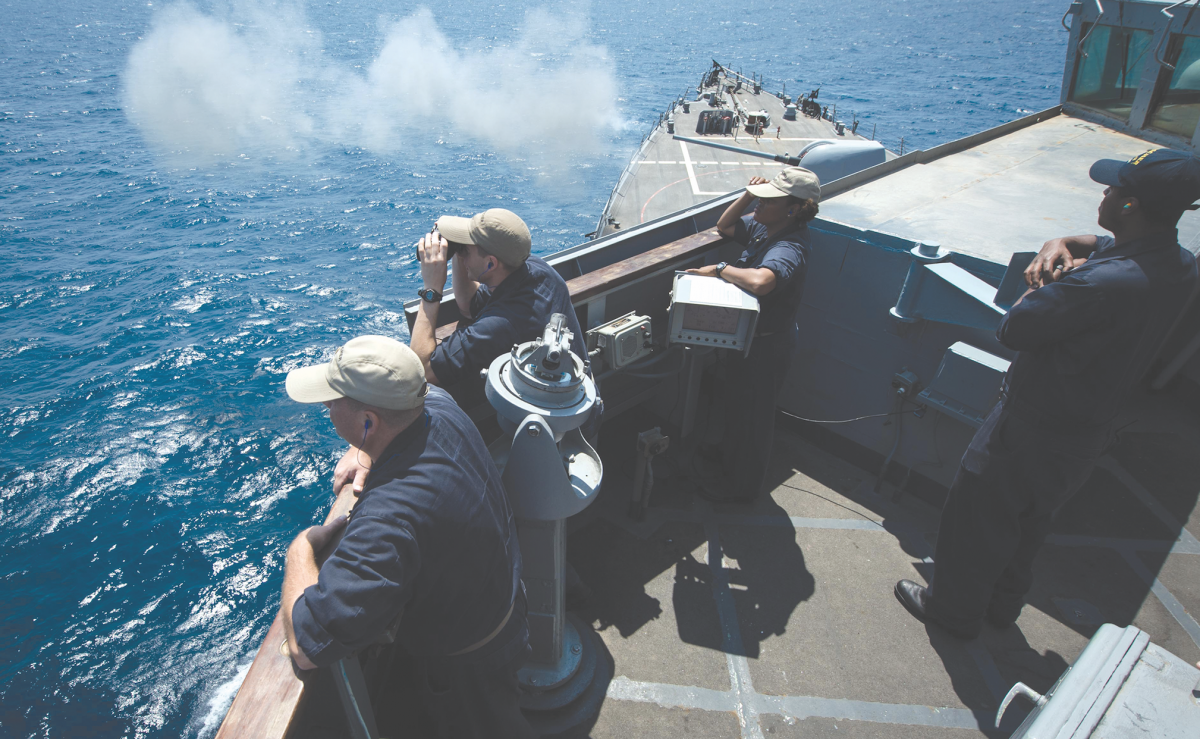 Those who counsel the development of writing skills with the goal of publishing articles for the good of the naval profession certainly are correct. Another reason, perhaps more personal and practical, is that it simply helps to separate you from your peers and, hence, to break you "out of the pack" during promotion board deliberations. I have absolutely no doubt that my "collateral duty writing" played a part in my own success as a naval officer.
My writing journey began with counseling from my father-in-law, who when I was a junior officer was a senior submariner. He suggested that I set a goal of writing at least one professional article during every tour of duty. This launched a 20-year journey based on the following guidelines:
• Write at least one professional article during each job.
• Write it during the final six months of the assignment.
• Pick a subject worth writing about.
• Don't just complain; offer a solution.
• Strive to be published in more than one type of venue.
• Coauthor with someone from another community.
• Have a mentor be your proofreader.