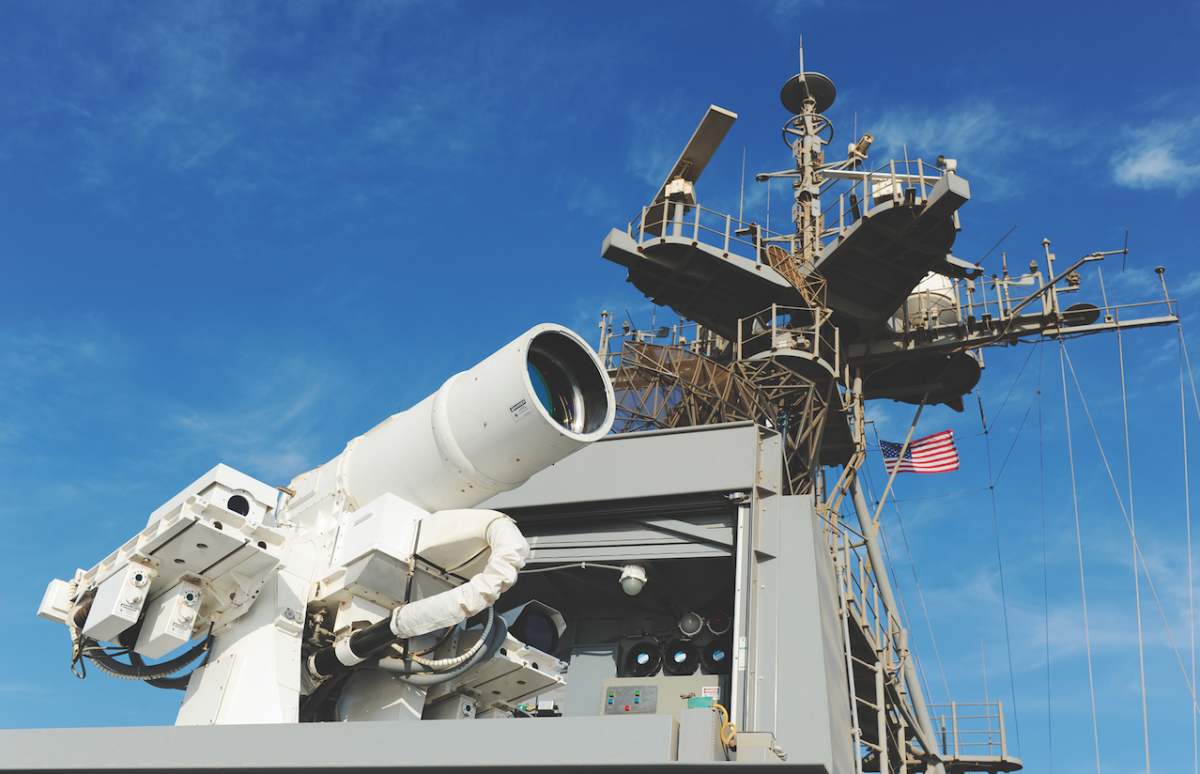 The U.S. Navy declared its first laser weapon operational on board the USS Ponce (AFSB[I]-15), shown here, in 2014 after several months of testing. An
advanced version of that system will be tested by the USS Portland (LPD-27) later this year.
Defense contractor Lockheed-Martin received a Navy contract this year to deliver a high-energy shipboard laser system with two separate but linked capabilities by 2020. The "high energy laser and integrated optical-dazzler with surveillance" (HELIOS) system will combine the ability to attack and destroy unmanned aircraft and small boats with an intelligence, surveillance, and reconnaissance (ISR) capability linked to a long-range, high-resolution camera. The camera system includes a laser with the ability to damage—"dazzle"—sensors on unmanned aircraft.