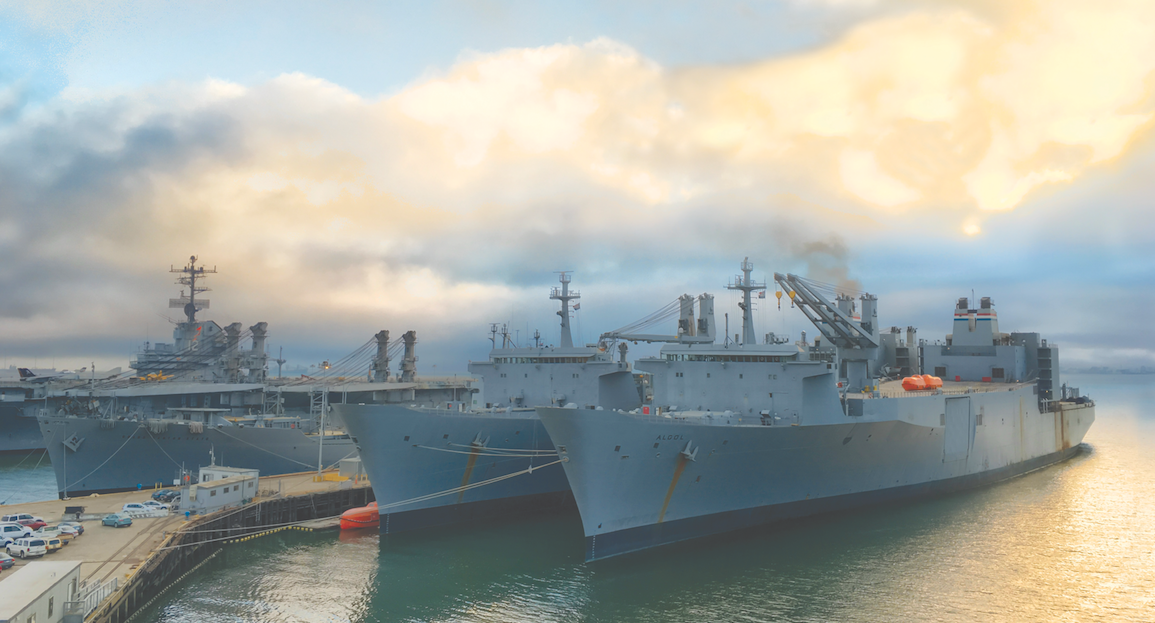 World shipping finally may be emerging from a decade-long melancholy. Despite lingering losses in individual major markets, there have been clear sightings of a silver lining. This may even become a stabilizing year during which optimism is matched by market outcomes. The annual review begins this year with the U.S. Merchant Marine because of a specific urgent situation, and global developments then follow.
U.S. Merchant Marine Is Part of Defense
The unique role of the U.S. Merchant Marine in peace and war remains grossly misunderstood by the public at large. The industry's role during every crisis the nation has faced since its founding days is well documented, but it is either rarely recognized or often forgotten by the citizenry. Its increasingly vital national security role remains a complete enigma to the populace. That part of the Merchant Marine mission and its strategic role in global force projection, along with the maintenance of national security interests worldwide, must become much more widely known and recognized.