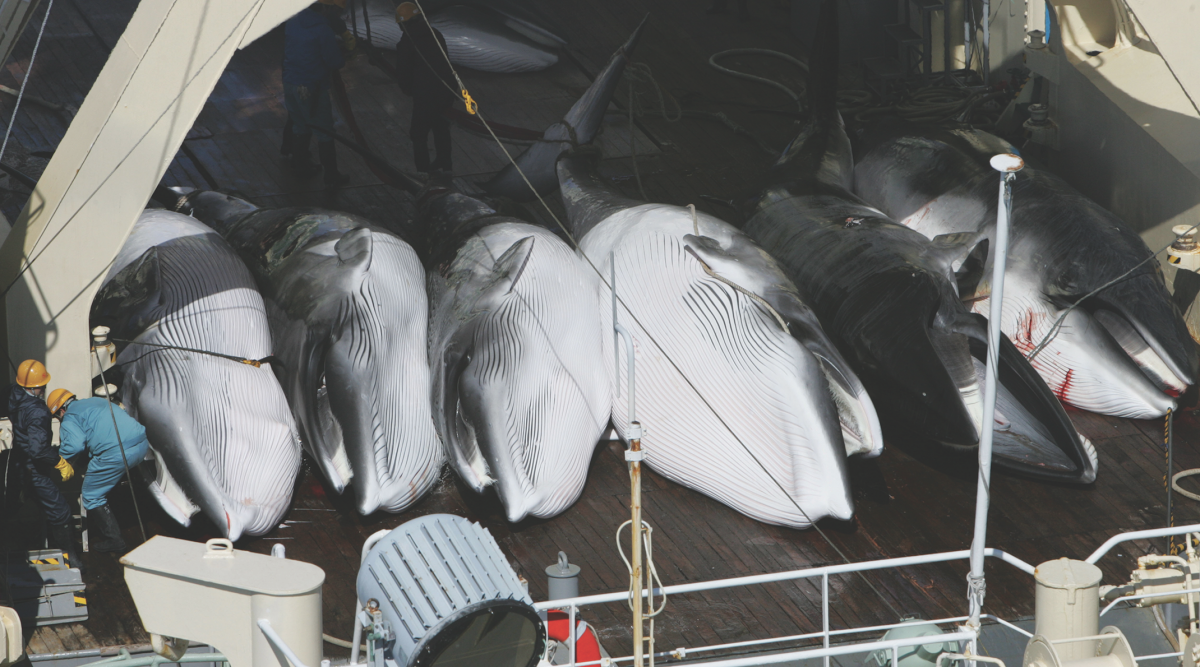 Dead minke whales on board a Japanese "scientific whaling" ship. Fortunately, whaling is a dying business globally.
Whales are some of the most formidable animals in our world. The toothless blue whale is the largest animal that has ever lived, a monster that can be as long as 100 feet and weigh in at 200 tons. The largest toothed predator on Earth is the sperm whale, which can weigh 63 tons and have a length of 67 feet. Sperm whales can dive down more than 7,000 feet and remain submerged for up to 90 minutes.
Despite their size, whales have been hunted to near extinction by an industry that refuses to accept its own demise.
Today's global population of whales (cetaceans) is estimated at 1.7 million, including 88 species within that. Considering the difficulties of counting, as well as the nature of the whaling industry, this number could be off by as much as 50 percent.
After two centuries of extensive harvesting, three species are "critically endangered," seven "endangered" species, and six "vulnerable." In the 20th century alone, nearly 3 million whales were harvested.