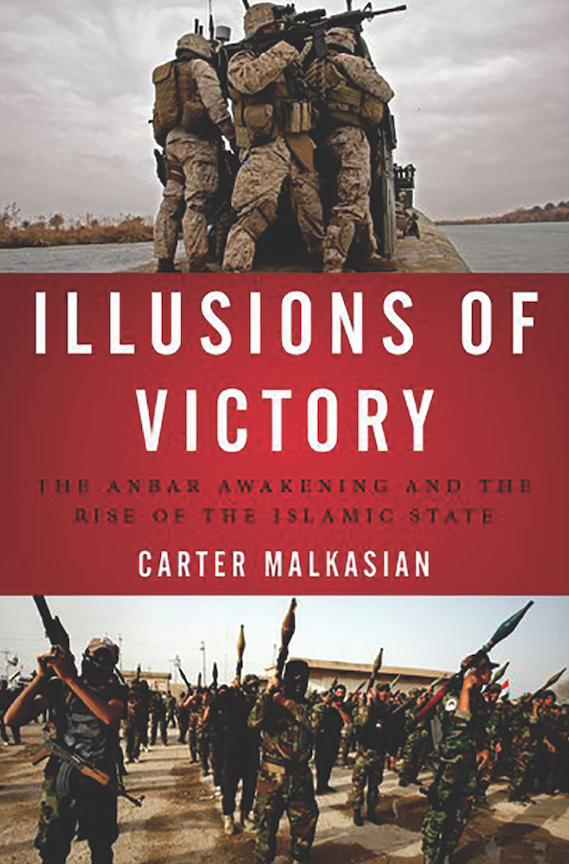 Illusions of Victory: The Anbar Awakening and the Rise of the Islamic State
Within a year of U.S. troop surge into Iraq, al Qaeda in Iraq (AQI) in Anbar Province had been defeated. Two years after the last U.S. troops left Anbar, the Islamic State (ISIS) took control of the province. A new U.S. counterinsurgency strategy in 2006 and withdrawal in 2011 often are regarded as catalysts for both events. In Illusions of Victory, Carter Malkasian argues otherwise.
Absent in Illusions are discussions of the value of economic development or of ground troops removing sunglasses to engage with the populous. There is only a passing mention of Field Manuel 3-24's new take on counterinsurgency.