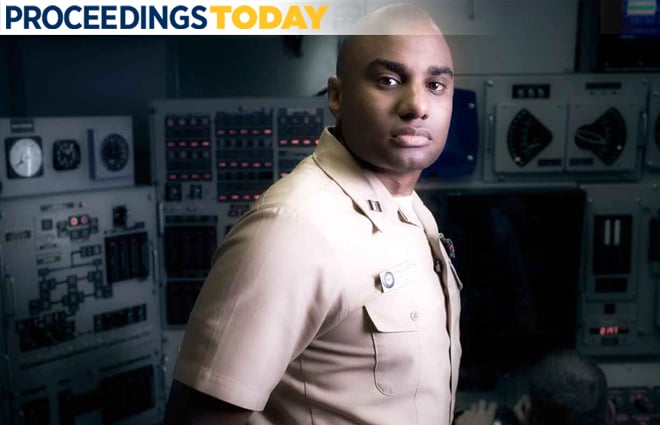 The Navy operates only 11 nuclear-powered surface ships—the aircraft carriers (CVNs) that are the centerpiece of the its power-projection capability. Although nuclear propulsion has been around for more than 60 years, it remains a special technology whose operation and maintenance require individuals to undergo significant initial training, continual refresher training, and regular examinations throughout their careers. Nuclear-trained limited duty officers (LDOs) and surface warfare officers with a nuclear power sub-specialty (SWO[N]s) provide the carriers their power plant division officers, principal assistants, and department heads. SWO(N) officers serve alternating tours as bridge officers on conventional surface ships and as engineers on aircraft carriers.
It's time for the Navy to rethink SWO(N) for two reasons. First, the current arrangement creates neither optimal SWOs nor ideal nuclear engineering officers. The Seventh Fleet's recent issues have caused the Navy to review the training and experience SWOs receive service-wide to be successful ship drivers and warfighters. It is too much to expect a SWO(N) to spend two to three years on a conventional ship—focused on ship driving and warfighting—then completely change to a mindset of a nuclear engineer for several more years, then switch back to being a warfighter. Nuclear engineering and surface warfare are specialties that each deserve an officer's full, uninterrupted attention, both requiring many years of effort to master.
Second, the nuclear designation has an adverse impact on the taxpayers. The Navy's Nuclear Officer Bonus and Incentive Pay Program, outlined in OPNAVINST 7220.11F, stipulates bonuses for nuclear officer accession, career accession, and continuation, as well special incentive pay for some nuclear-trained officers. The Navy awards millions of bonus dollars each year to officers who are not working in nuclear-designated billets to maintain a cadre of officers with this specialty. Officers who agree to keep their nuclear designators current can receive a bonus of $35,000 per year regardless of their duty assignments. In the civilian nuclear power industry, typically only those who hold an active Nuclear Regulatory Commission senior reactor operator license—working directly in positions involving power plant operations—receive the bonuses. In the Navy, the bonuses are used for retention. In this era of ever-tightening budgets and increasing sensitivity to how the Navy spends the taxpayer's money, it is difficult to justify awarding millions of dollars to people who are not actively doing the job for which the bonus ought to be paid.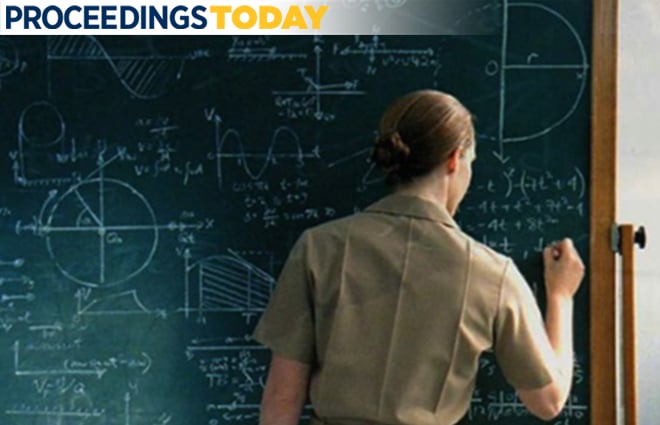 The Navy should eliminate the SWO(N) specialty and instead change the makeup of nuclear-trained officers on aircraft carriers to LDOs and restricted line engineering duty officers (EDOs) with a sub-specialty in nuclear power (EDO(N)). The Naval Nuclear Propulsion Program—NAVSEA 08, also known as Naval Reactors—currently maintains approximately 25 billets for EDO(N)s supporting the program. This could be expanded to fill CVN nuclear billets and others, such as ship superintendents at shipyards or shore activities that support nuclear power. Rather than alternating tours between CVNs and conventional ships, EDO(N)s would always be in billets that directly support Naval Reactors, resulting in engineers who continually increase their expertise in the field of nuclear propulsion.
The Navy does not need to create a separate engineering/warfighting model service-wide, similar to that currently used in the Royal Navy, to make this change. Aircraft carrier nuclear propulsion is a unique case, where this approach would benefit the Navy, the nuclear power program, and taxpayers.
---
Mr. Fogarty retired from the Navy in 1998 qualified as a surface warfare officer and also in submarines. He has a BS in nuclear energy engineering technology and an MS in marine engineering from the U.S. Merchant Marine Academy. He has held a Nuclear Regulatory Commission senior reactor operator license and was a control room supervisor at a commercial nuclear power plant.
For more great Proceedings content, click here.