"The life of the dead is placed in the memory of the living." —Marcus Tillius Cicero (106 B.C.E.-43 B.C.E.)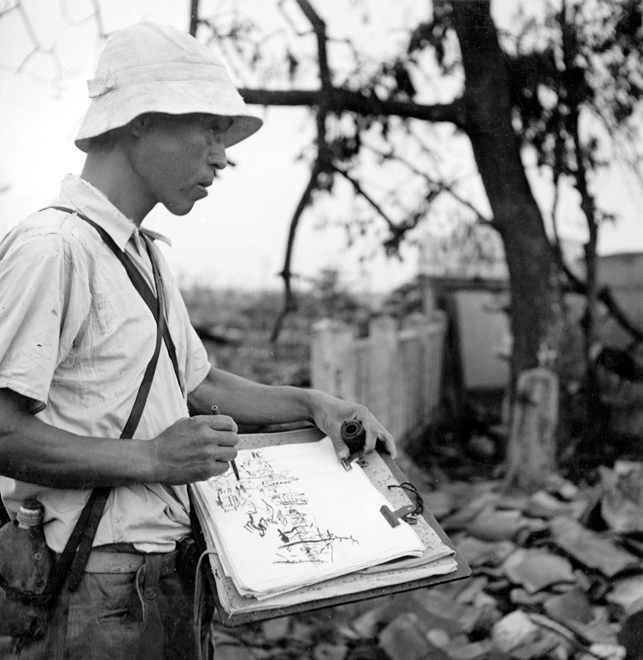 Japanese artist sketches results of the Hiroshima atom bomb blast, September 1945. Photographer LT Wayne F. Miller, U.S. Naval Aviation Photographic Unit.
Note: This and other photographs and artwork are available as prints through the Naval Institute Photo Archive. You may place orders or leave messages 24 hours a day at 1-800-233-8764, contact [email protected], or visit our website, www.usni.org.