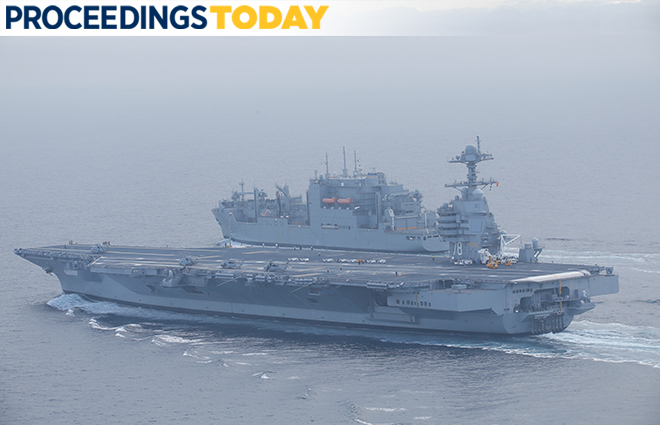 The U.S. Navy's newest aircraft carrier, the USS Gerald R. Ford (CVN-78) is in the fleet restoring the number of carriers to the mandated number of 11. The aircraft carrier force has been below the minimum of 11 required by law since December 2012 when the Enterprise (CVN-65) was decommissioned. But there is a long test program required by the Department of Defense that prevents the Gerald R. Ford from deploying until 2022.
This year's National Defense Authorization Act permits the Secretary of Defense to waive the requirement for shock testing the Gerald R. Ford. Eliminating the shock test can move its deployment up by a year or more. But leaders of the Senate Armed Services Committee urge the Secretary to shock test the new carrier.   
A shock test is a series of underwater detonations of a specified charge that are put closer and closer to the ship.