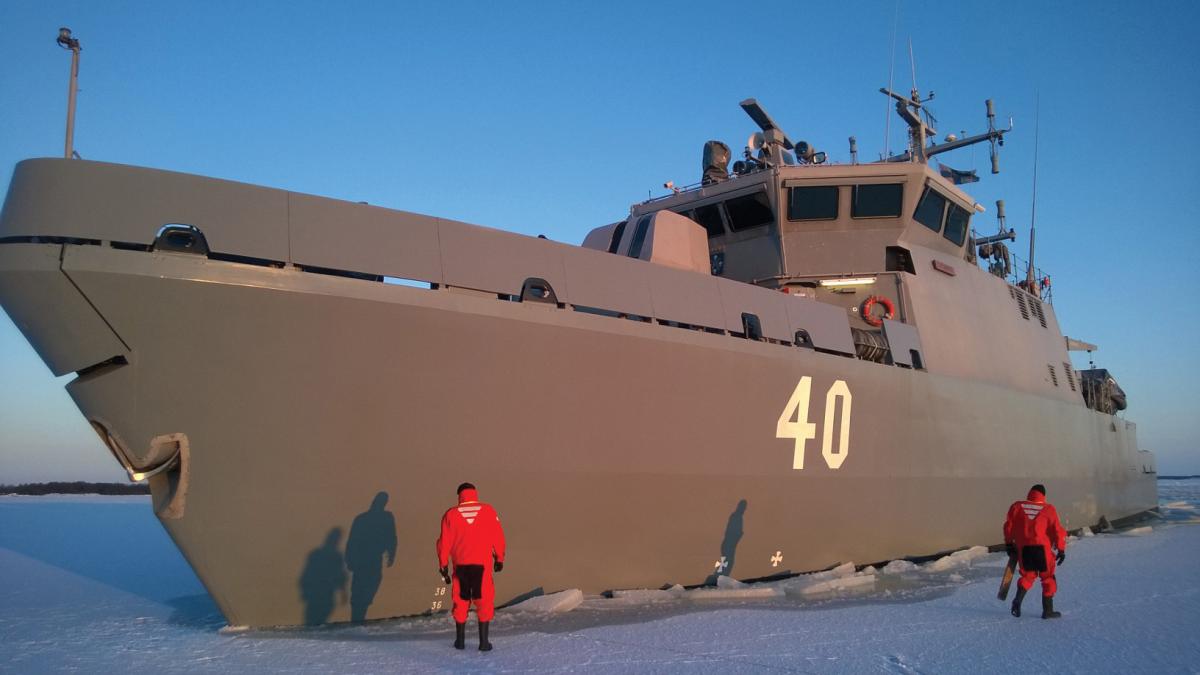 Finnish Navy ship MHC Katanpää on winter training in the Northern Baltic Sea this year. The U.S. Navy must prepare for increased operations in the high north. (Finnish Navy)
On 19 October 2018, the USS Harry S. Truman (CVN-75) and ships in her strike group crossed into the Arctic Circle while operating in the Norwegian Sea in preparation for NATO Exercise Trident Juncture. It is the first time since 1991 a U.S. aircraft carrier has operated that far north, and Navy senior leaders indicated that in an era of renewed great power competition, operations in the high north will become more frequent and regular.
Indeed, U.S. and European navies certainly will be called on to operate in these waters more in the near future than they have in the recent past, as a warming Arctic sees more commercial maritime traffic and an increased Russian military presence. Then-Commandant of the U.S. Coast Guard Admiral Paul Zukunft said in August 2017 that the situation in the Arctic is similar to that of the contentious South China Sea.