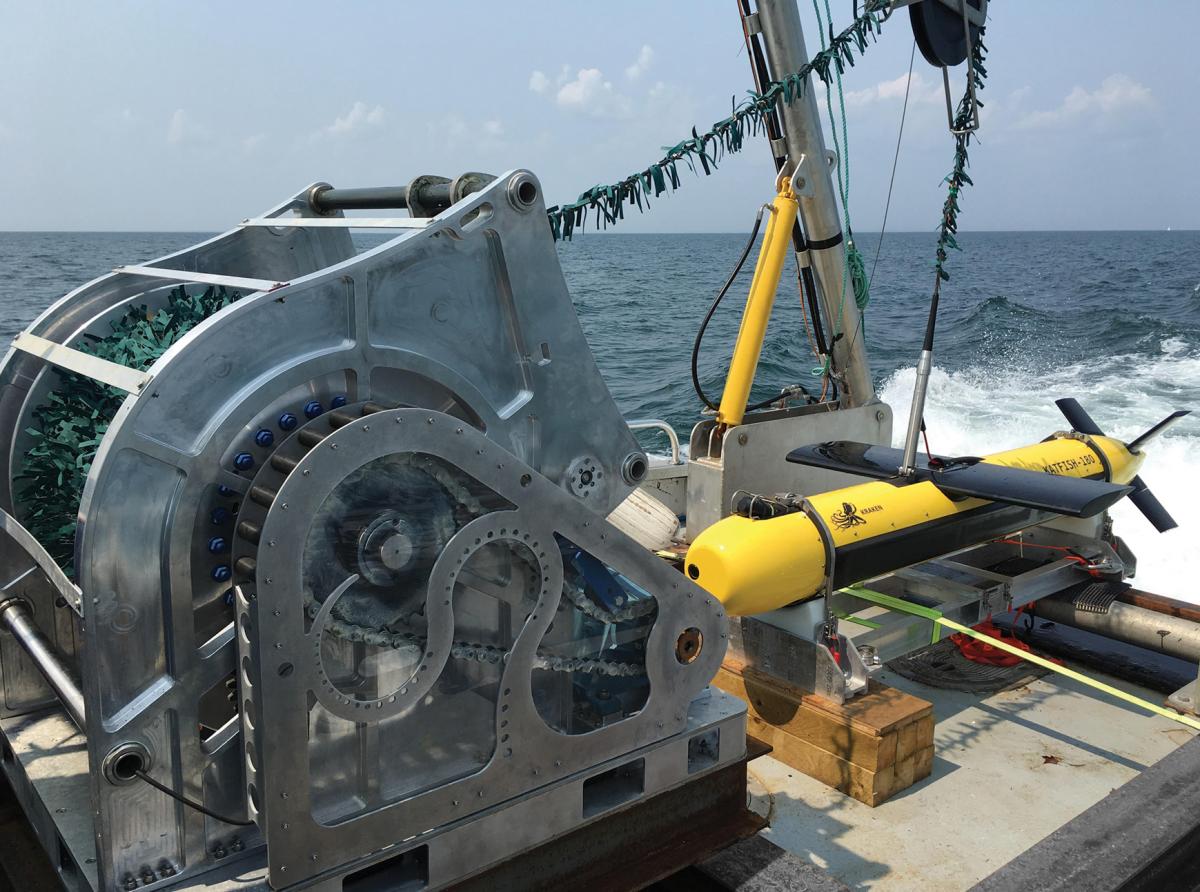 The Kraken Katfish synthetic-aperture sonar (Kraken Robotic Systems)
The Naval Undersea Warfare Center (NUWC) in Newport, Rhode Island, hosted in late August its third annual demonstration of wide-ranging, advanced technologies that potentially could mature into critical Navy sensor and weapon systems—particularly remotely operated unmanned systems.
NUWC's Advanced Naval Technology Exercise (ANTX) used the theme "Human-Machine Interaction" to explore technologies offered by more than 50 participants from research labs and industry. Many of the technologies focused on applications for unmanned undersea, surface, and airborne vehicles—UUVs, USVs, and UAVs—that could operate from the littoral combat ship (LCS) fleet. Some of the testing was carried out at the Naval Meteorology and Oceanography Command in Stennis, Mississippi.
The Navy completed a "Strategic Roadmap for Unmanned Systems" (UxS) in March. A summary released in late May declared that: