Millennials—individuals born between 1980 and 2000—now comprise more than 80 percent of the active-duty U.S. military. As the United States faces lingering conflicts in the Middle East, North Korea's erratic behavior, Russian military resurgence, and a rising China, questions concerning the ability of millennial soldiers, sailors, airmen, and Marines to handle an increasingly complex and threatening global security landscape continue to mount.
To be sure, millennials are different from their predecessors. These differences present a host of challenges as this generation takes on more responsibility within society. These challenges may be especially acute for the military, where the appreciation of traditional values, strict hierarchy, and rigid personnel policies fly in the face of stereotypical millennial attitudes. But they also present new opportunities to leverage the unique talents, abilities, and skills that this generation brings to a modern battlefield.
A New Greatest Generation?
While the recently released "Comprehensive Review of Recent Surface Force Incidents" does not explicitly blame the millennial generation for the string of mishaps in the Western Pacific in 2017, many "old salts" are quick to point out that such tragedies did not happen in "their day."1 Apprehension about millennials' "fit" within the military was succinctly summarized in an August 2014 Proceedings article by Coast Guard Commander Darcie Cunningham, who lamented the younger generation's preference for sidestepping the chain of command, their failure to appreciate customs and courtesies, and their general rejection of the military's experience-based promotion system. Although Commander Cunningham acknowledged the need for "our structured military culture to adapt to this new generation," her argument emphasized the imperative to bring millennials in line with the military business model and force them to adapt.2
Each new generation has faced criticism from its predecessors. Today's denigration of millennials is not a new dynamic, but rather one that has been repeated before and will be repeated again with forthcoming generations. The disparaging commentary is reminiscent of attitudes toward Generation X (those born between 1965 and 1978) and the Baby Boomers (born between 1946 and 1964). Critics too often ignore the benefits a new generation brings to the table, especially in the military. Given the mercurial nature of societal attitudes and cultural dynamics, the challenge for the military is not to make new members fit within established norms and structures, but rather to adapt its cultural norms to meet the needs, dispositions, and preferences of its members.
Researchers with Booz Allen Hamilton contend that properly led, the millennial generation may "be more civic- and family-oriented than any since World War II, reversing long-term trends toward increased rates of criminal activity, drug use, and teen pregnancy." The study further suggests that "millennials could even be an echo of the grit and selfless heroism that inspired journalist Tom Brokaw to label their grandparents 'the greatest generation.'" Rather than force new recruits to conform to business as usual, these researchers conclude that "if the leadership fails to understand and adapt—if it insists on harnessing millennials with outdated mindsets, rules, and processes—it could squander a historic opportunity to reinvigorate the military and rekindle an idealistic, can-do spirit in a wide variety of institutions."3
Unleash their Potential
Good leaders must work to overcome organizational attitudes prone to reminisce about the past and cast doubt on the future. They must embrace and work with millennials by finding ways to optimize their talents. The challenge of leading millennials is to understand who they are. While sweeping generalizations about an entire generation have limitations, a general understanding of millennials' character and values nevertheless is a good place to start, especially when looking at the small subset of millennials who voluntarily choose to serve their nation in uniform.
Millennials are—first and foremost—motivated to perform when they fully understand why they are doing something. Air Force Colonel Timothy Sundvall observed as commander of the 35th Fighter Wing in Japan, "I find with the younger generation that they are used to asking why. . . . If you can't explain to them why you're doing it, then for crying out loud, don't do it."4 This may present a frustrating requirement for leaders who are accustomed to having orders followed quickly and without question. As Commander Cunningham observed, "Rather than saying 'Yes, Sir' or 'Yes, Chief' when tasked, our newer members frequently question why they have to do it."5 Of course, not every military scenario will lend itself to explaining the "why," especially if time is critical. Nevertheless, leaders should consider the advantages of focusing on the "why" when practical, when providing direction or issuing orders.
Innovative authors such as Simon Sinek and Dan Pink have found that focusing on the "why" inherent in any task drives inspiration and motivation more than anything else across all lines of work. Further, understanding why something needs to be accomplished empowers people, providing a jumping off point when the situation inevitably changes. Colonel Sundvall found this to be true in Japan, discovering that explaining why to his airmen provided "them with needed flexibility should the original order be overcome by events." Without knowing the reason or meaning behind a given task, "when the situation changes, they aren't going to be able to adjust to it, because they don't know why they're doing it in the first place."6 By focusing on the why, leaders are able to remove the barriers so inherent to the military bureaucracy. Colonel Sundvall "unleashed" a potential in his millennials that otherwise might have remained dormant.
Do Not Micromanage
Emerging research on millennial upbringing suggests that older generations are as much, if not more, to blame as millennials themselves for some of the more disappointing behavior. After analyzing the driving habits of teenagers over the past several decades, Dr. Leonard Wong, a research professor at the U.S. Army's Strategic Studies Institute, found that fewer teenagers in recent years were getting driver's licenses when they became eligible. Between 1983 and 2014, the percentage of 16-year-olds having a driver's license dropped from 46.2 percent to 24.5 percent, and the number of high-school seniors having driver's licenses fell from 85 percent in 1996 to 73 percent in 2010. Dr. Wong found that "Many parents have decided that it is far easier to personally chauffeur their kids around than to undergo the torment of training them and then sending them off into unseen perils." As a result, millennials are less likely to conquer challenges like balancing a bike or operating an automobile.7
Dr. Wong also found that although the rate of deadly car accidents involving 16-year-olds has decreased over the past 20 years, there has been a corresponding increase in the rate of fatal car accidents involving 18-year-old drivers. He explains that "a deadly consequence of parents encouraging their teens to delay the licensing process by driving for them is the tragic loss of 18-year-old drivers who hit the highways with little or no supervised driving experience."8
Dr. Wong's research suggests that the same overbearing protectiveness displayed by contemporary parents is likely to be mirrored by those charged with leading millennial service members, although manifested in different ways. Like parents who would rather drive their children than risk letting them drive themselves, some military leaders may feel apprehensive about giving a millennial subordinate the opportunity to take the initiative on an important task or mission. Especially when the outcome of such a task will reflect on that leader, it can be very tempting to micromanage the behavior of younger, less experienced personnel. Failing to grant younger service members the trust, flexibility, and room to succeed—and fail—on their own, such leaders not only prevent millennials from capitalizing on their own leadership potential, but further perpetuate the negative perceptions that many older generations still harbor about the millennial generation.
Dr. Wong concludes: "While it may be risky, uneconomical, and nerve-wracking to watch junior leaders struggle through formidable challenges, stepping in and doing it for them is not the answer . . . the true legacy of a good [military] leader is not that everything was done to perfection, but rather that the next generation of leaders is prepared to lead the formation in the tough times ahead."9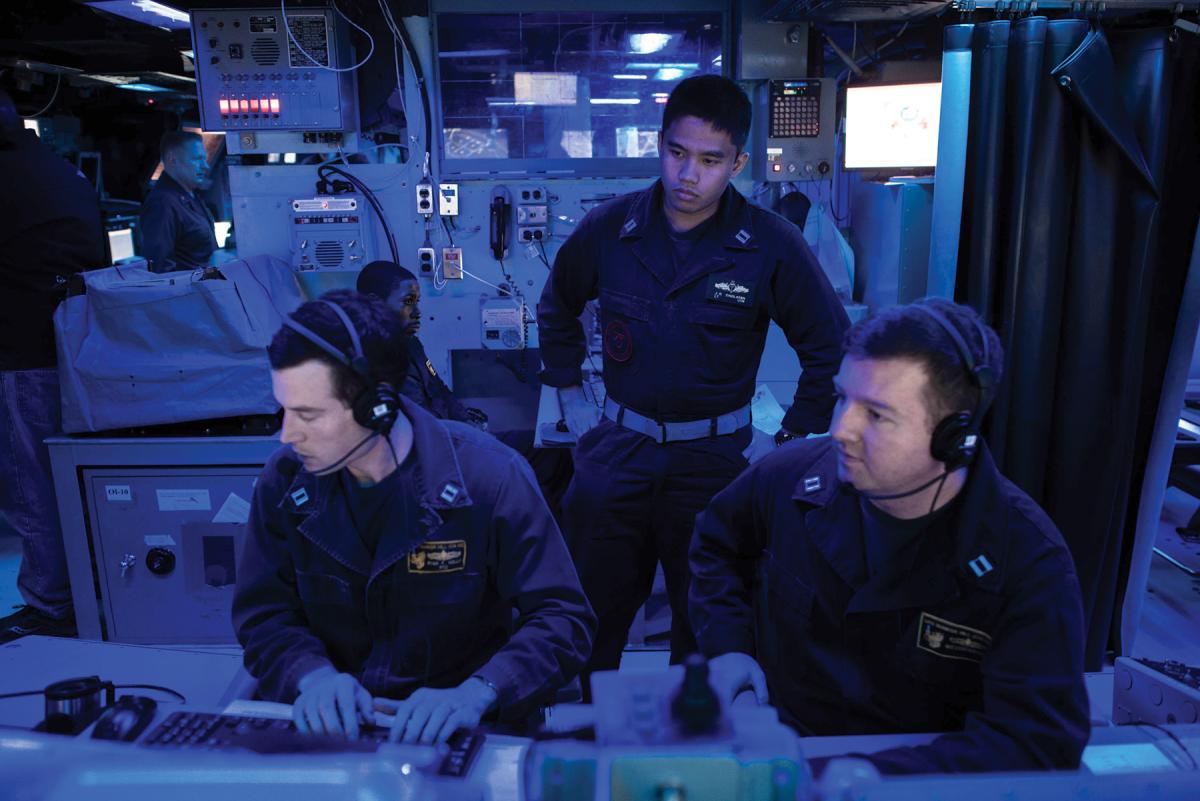 The Navy must empower millennials to act decisively and with initiative to win future wars. (U.S. Navy / Ignacio Perez)
Employ Mission Command
Fortunately for the U.S. military—and this nation's continued security—the preferences, talents, and abilities unique to the millennial generation fit squarely with the evolution of a strategic construct that has been centuries in the making. In 1806, in the wake of their defeat at Jena and Auerstedt, the Prussian military—considered the world's finest at the time—took stock of their loss to Napoleon's forces. What emerged from that long period of reflection was a new style of command and control characterized by decentralization, initiative, and tactical independence. More than 50 years later, Field Marshall Helmuth Karl Bernard von Moltke codified this new concept, explaining, "In time of peace, the habit of acting in accordance with correct principles can be learned only if every officer is allowed the greatest possible independence."10
By the end of the 19th century, the concept of decentralized command and subordinate leader independence would become known in the German military as "Auftragstaktik," and would come to define German operational art throughout the 20th century and beyond. Major General Werner Widder of the German Army explained in 2002, "Auftragstaktik is more than giving a mission to a subordinate and allowing him the latitude to execute it. Rather, it is the superior's duty to specify the objective and the framework within which the subordinate has to accomplish the mission."11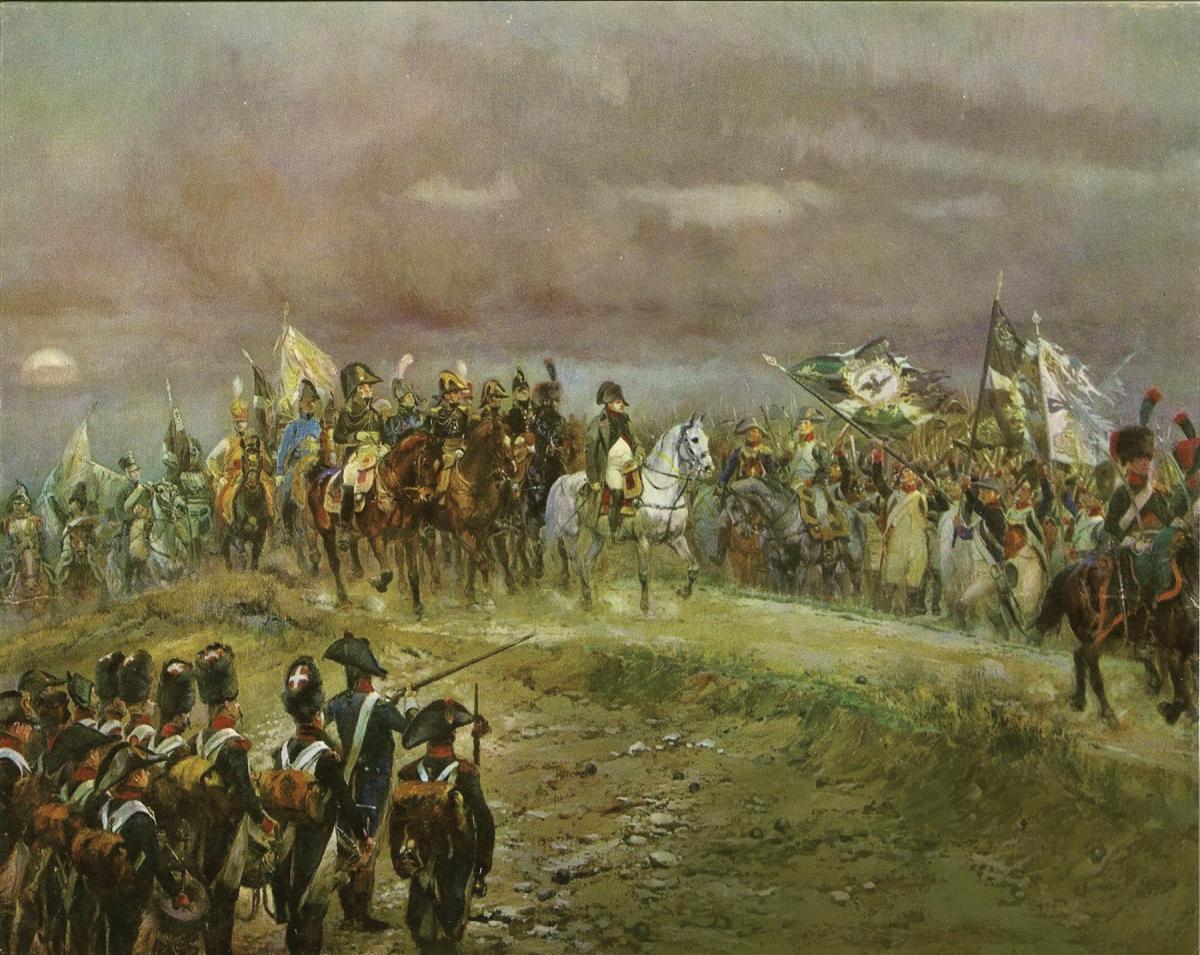 In 1806, in the wake of their defeat at Jena and Auerstedt, the Prussian military took stock of their loss to Napoleon's forces and emerged with a new style of command and control characterized by decentralization, initiative, and tactical independence.(Edouard Detaille/French Troops Presenting the Captured Prussian Standards to Napoleon after the Battle of Jena)
In 2012, then-Chairman of the Joint Chiefs of Staff General Martin Dempsey published a now-famous white paper titled "Mission Command." It defined how the United States would incorporate the concept of Auftragstaktik into its own military doctrine and operational practice. Echoing the thoughts of von Moltke from 150 years earlier, General Dempsey directed leaders at all levels to "clearly translate their intent (and that of higher headquarters) to their subordinates and trust them to perform with responsible initiative in complex, fast changing, chaotic circumstances."12 He made clear that decentralization of command, subordinate leaders taking initiative, and the independence of tactical-level units are as, or more, relevant today as they were for the Prussians.
Although General Dempsey published his white paper more than five years ago, the military services have missed the opportunity to bring the concept of mission command to its full realization. Millennials, with their penchant for flatter organizations, rejection of artificial organizational barriers, and thirst for meaning are, in many ways, better prepared to exercise the tenets of mission command than any previous generation. At its core, mission command is about generating trust between and among successive levels of the chain of command. It requires that leaders not only trust their subordinates, but also empower them to act within provided guidelines. For this reason, mission command cannot succeed if leaders are unwilling or unable to let subordinates operate with considerable flexibility and independence. And as studies and observations have repeatedly shown, it is this kind of flexibility and independence that today's millennials eagerly seek and consistently thrive on.
Leading millennials today may require new thinking and certainly a good measure of hard work. Taking the time to articulate the why behind directives and orders will demand more from leaders who are not accustomed to explaining their reasoning. Breaking down some of the barriers that have defined military culture and tradition will be difficult and counterintuitive to many. The original concept of Auftragstaktik "was considered a threat to military discipline and, thus by extension, to everything military."13 Ironically, the same often is said of millennials today. It is not surprising then that Auftragstaktik—or mission command—is so well suited for the millennial generation. Future conflicts, especially against a near-peer adversary, will demand decentralized command and control as well as rapid decision-making capability unburdened by bureaucracy. The side that empowers its millennials to act decisively and with initiative will have a distinct advantage.
---

1. Department of the Navy, "Comprehensive Review of Recent Surface Force Incidents," 26 October 2017.
2. CDR Darcie Cunningham, USCG, "Millennials Bring a New Mentality: Does It Fit?" U.S. Naval Institute Proceedings 140, no. 8 (August 2014), 10.
3. Art Fritzson, Lloyd W. Howell Jr., and Dov S. Zarkeim, "Military of Millennials," Strategy+Business, 49 (Winter 2007), www.strategy-business.com/media/file/sb49_07401.pdf.
4. Kevin Lilley, "The Millennials Have Taken Over: A Primer for the Military's Generational Shift," Military Times, 31 July 2016, www.militarytimes.com/news/your-military/2016/07/31/the-millennials-have-taken-over-a-primer-for-the-military-s-generational-shift/.
5. Cunningham, "Millennials Bring a New Mentality: Does It Fit?"
6. Lilley, "The Millennials Have Taken Over: A Primer for the Military's Generational Shift."
7. Dr. Leonard Wong, "Strategic Insights: Letting the Millennials Drive," Strategic Studies Institute, 2 May 2016, ssi.armywarcollege.edu/index.cfm/articles/Letting-the-Millennials-Drive/2016/05/02.
8. Wong, "Strategic Insights: Letting the Millennials Drive."
9. Wong, "Strategic Insights: Letting the Millennials Drive."
10. Daniel J. Hughes, ed., Moltke on the Art of War: Selected Writings (Novato, CA: Presidio Press, 1993), 133.
11. MGEN Werner Widder, Germany Army, "Auftragstaktik and Innere Führung: Trademarks of German Leadership," Military Review (September-October 2002), 6.
12. GEN Martin Dempsey, USA, "Mission Command White Paper," 6
13. Widder, "Auftragstaktik and Innere Führung," 5.
---
Lieutenant Commander Moffitt, an E-6B Mercury pilot, recently completed service as the operations officer at Fleet Air Reconnaissance Squadron Seven (VQ-7). He holds a bachelor of science in quantitative economics from the U.S. Naval Academy, a master of professional studies in leadership, education, and development from the University of Maryland, and a master of arts in defense and strategic studies from the U.S. Naval War College.