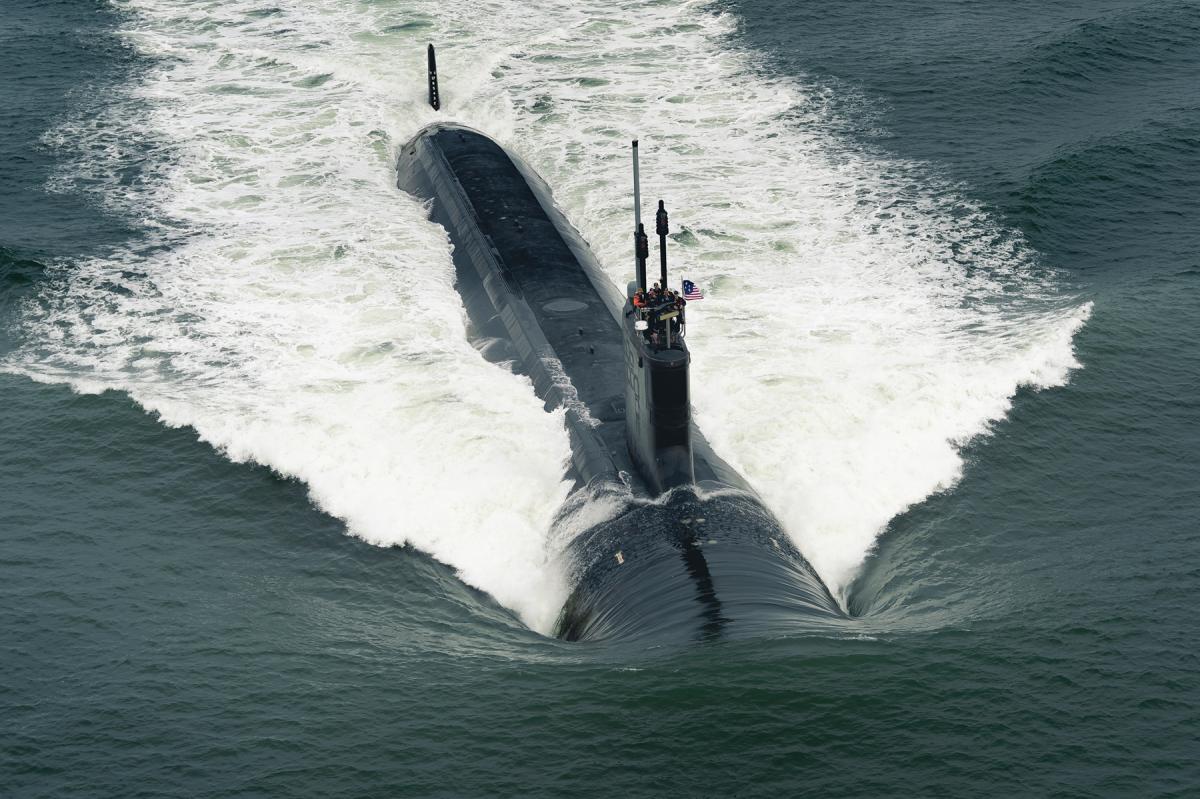 The Navy's newest nuclear-powered attack submarine, the USS Indiana (SSN-789), joined the fleet on 29 September during a commissioning ceremony in Port Canaveral, Florida. She was ordered in 2008, her keel laying took place in May 2015, and she was launched on 4 June 2017. The submarine's 377-foot hull has a 33-foot beam and houses 117 sailors and 15 officers. On 29 October, the newly commissioned SSN arrived at her homeport of New London, Connecticut. The Indiana is the 16th Virginia-class submarine and the sixth unit built to a Block III configuration. Virginia-class Block III submarines are fitted with a number of enhancements to reduce production costs and expand future armament opportunities and sensor capabilities. The Indiana and her sisters carry a mix of long-range Tomahawk land-attack missiles and Mk-48 advanced capability (AdCap) torpedoes for antisurface and antisubmarine operations.
(U.S. Navy / M. Hildreth)
---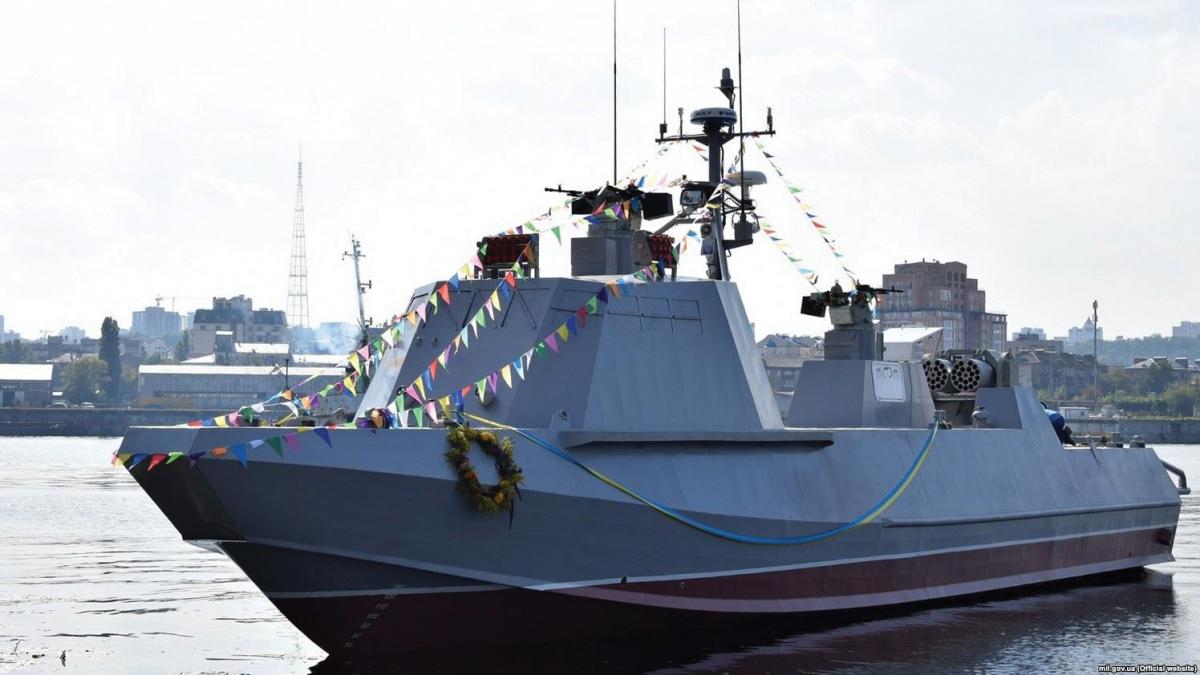 Ukraine's navy launched its first locally designed and built 79-foot Centaur-class (Project 58181) assault boat on 14 September. The 47-ton waterjet-powered craft, pictured here, boasts a top speed of 50 knots and will be able to transport 32 combat personnel plus a crew of five. The Centaurs reportedly will be armed with a mix of 80-mm and 40-mm rocket launchers and .50-caliber machine guns. On 27 September, the U.S. Coast Guard also transferred two retired 110-foot Island-class cutters to the Ukrainian fleet. These 165-ton vessels, the ex-Drummond (WPB-1323) and ex-Cushing (WPB-1321), initially entered U.S. service in the late 1980s. They now are scheduled to undergo maintenance, upgrades, and outfitting in Baltimore, Maryland, while Ukrainian crews are trained prior to official transfer in 2019. The cutters have a top speed of nearly 30 knots and can operate for more than 3,000 nautical miles when cruising at a fuel-efficient 8 knots.
(Ministry of Defence of Ukraine)
---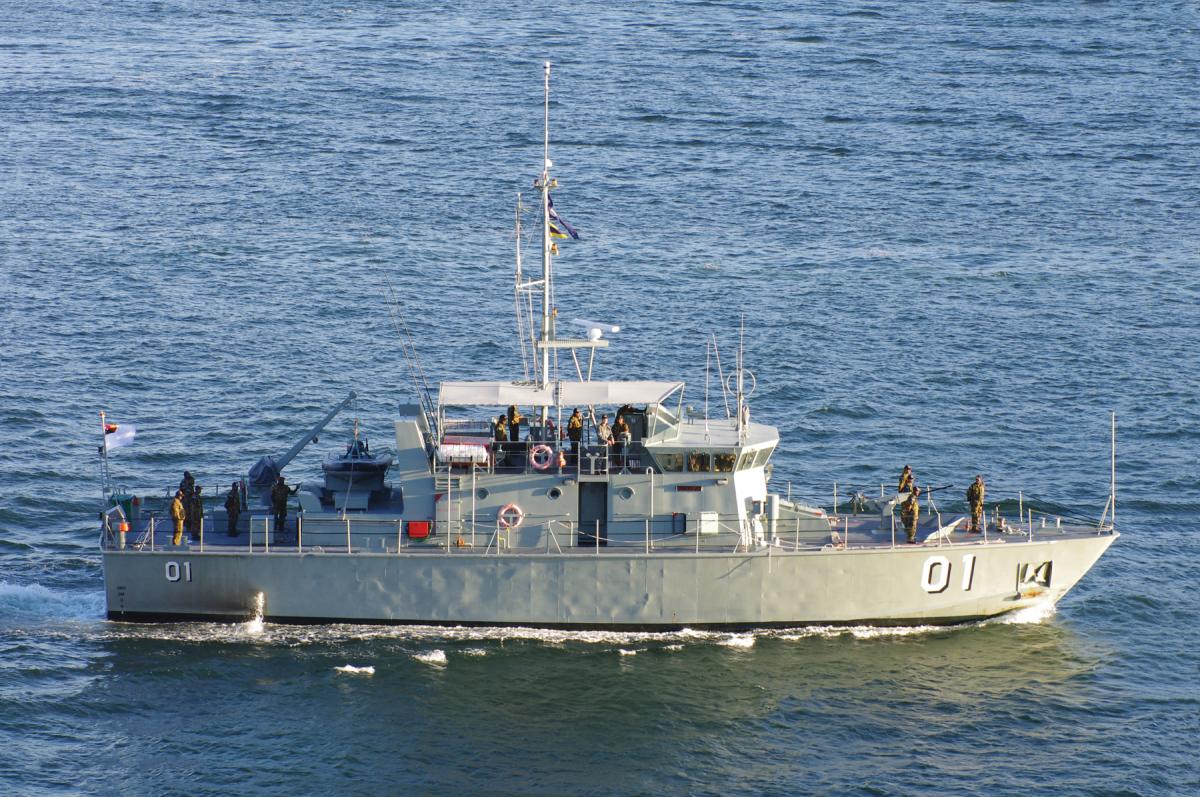 Her Majesty's Papua New Guinea Ship Rabaul was decommissioned this past summer, and in October she arrived in Australia to await disposal. The 165-ton Rabaul was the first of four ASI 315-class patrol craft to enter service with Papua New Guinea's Defence Force Maritime Element and now has become the first to retire. Originally named the Tarangau, she was ordered in 1985 under an Australian foreign aid program and was launched in 1987. The 103-foot vessel was joined by three sisters between 1987 and 1989. More than a dozen nearly identical patrol craft continue to serve with a number of southwest Pacific-area island nations. These vessels typically are manned by a crew of 20 and can be armed with a single 20-mm cannon and two .50-caliber guns. In April 2017, steel was cut for Australia's first Pacific patrol boat replacement (PPB-R) vessels, which will replace vessels like the Rabaul through the early 2020s.
(Chris S. Atler)
---