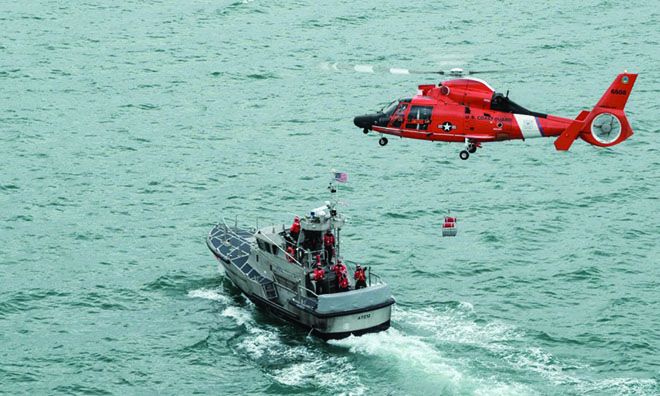 The Rescue 21 radio network allows skilled Coast Guard operators to geolocate the source of Mayday transmissions. Rescue boats and helicopters then are able to proceed to a position rather than having to intiate a large-scale grid search, enhancing victims' chances of survival. 
The coastal waters of the Puget Sound are some of the most beautiful in the world, but those same waters also can be deadly for boaters and fishermen. On 18 April 2016, the captain and crew of a 21-foot fishing boat learned that hard fact. Without warning, two rogue waves, one estimated to be 25 feet, hit their vessel, causing it to capsize in a remote area.
A veteran fisherman, the boat operator was able to get out a brief "Mayday" before he and two crew members were forced into the frigid waters. That distress call saved their lives.