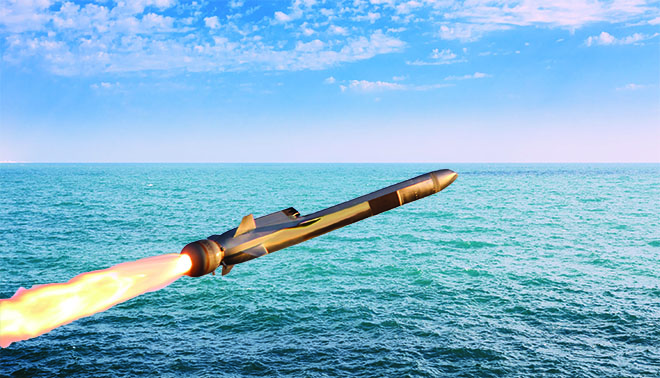 The subsonic Naval Strike Missile flies at wave-top height and has no active seeker, making it very difficult to detect or defend against.
The Navy's $14.8 million award to Raytheon Missile Systems and Norway's Kongsberg Defence & Aerospace in May for an over-the-horizon (OTH) weapon system for littoral combat ships (LCSs) and the future frigate (FFG[X]) is aimed squarely at answering nagging questions about the LCS' vulnerability in intense combat that date to the start of the program in 2003. 
The Raytheon/Kongsberg team will develop Kongsberg's Naval Strike Missile (NSM) for U.S. Navy use. Chris Daily, Raytheon's NSM senior program director, says the company has been working with Navy officials to develop plans and schedules to "get the capability to the fleet as soon as possible." The Navy test-launched the NSM successfully from the USS Coronado (LCS-4) in September 2014, and Raytheon and Kongsberg teamed up in April 2015.