The Naval Sea Cadet program was fairly new, at least in the Detroit area, when I joined in September 1969. I stumbled upon it while attending my weekly Boy Scout Troop meeting, when our assistant scoutmaster, James Hannan, told me he also was volunteering with the Naval Sea Cadet program.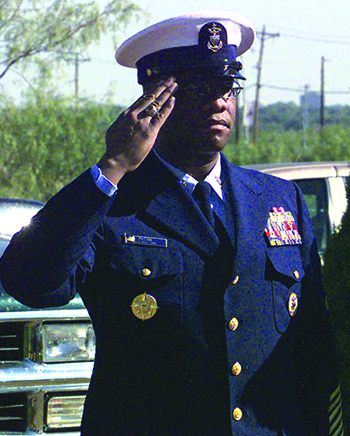 Mr. Hannan knew I was obsessed with joining the U.S. Navy. My oldest brother had joined the Navy right after high school, and he has always been my number one role model. So, at age 15, I joined the Naval Sea Cadets. 
Traveling to the Broadhead Naval Armory for weekly drills was a challenge because I didn't have a car. Depending on the bus schedule, it could take more than an hour of travel time one way. But I was committed and excited, so the travel time did not bother me. 
 After a few months in the program, I was transformed. I learned about setting goals and about roles and responsibilities, team building, citizenship, and developing my own core values, which evolved into what I now call my "3Ds"—Determination, Dedication, and Discipline.