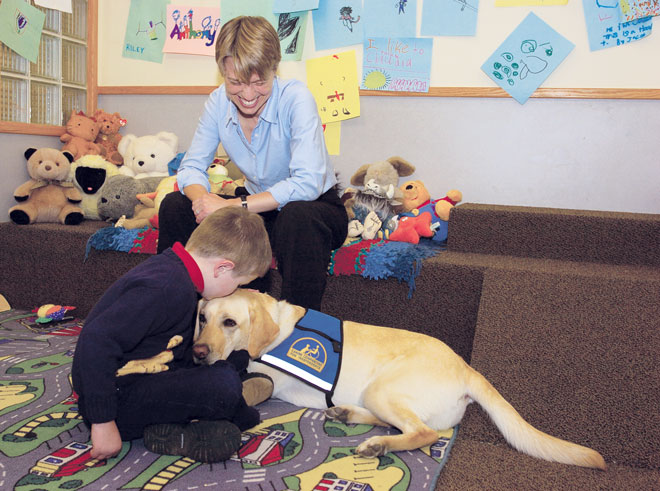 The Region Legal Service Office (RLSO) Northwest in Bremerton, Washington, has a program to support victims and witnesses during the criminal trial process, but participation might require investment in a few pet supplies.
Research shows that trained canines can significantly decrease anxiety, depression, and fatigue in individuals in traumatic situations. The use of therapy dogs during disaster response, for example, is increasing. According to Therapy Dogs International, volunteers and their therapy dogs have responded to events from the Oklahoma City bombing and Colorado wildfires to Hurricane Katrina and the Sandy Hook shooting. More and more, dogs also are being used to help people who have fallen victim to crime.
To begin its program, RLSO Northwest contacted Project Canine and National Crisis Response Canines, two organizations providing comfort and therapy dog services, to learn how best to incorporate dogs in the military justice process.