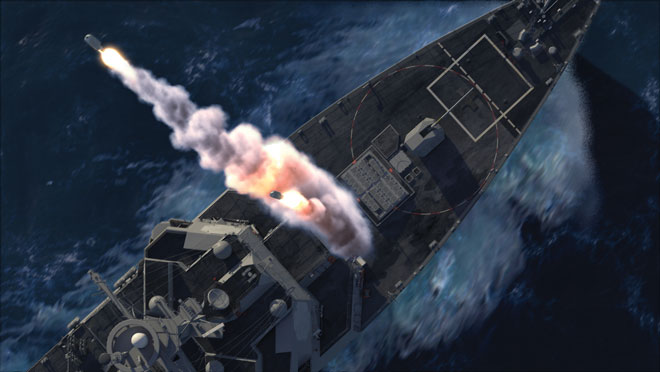 Lockheed Martin's Missiles and Fire Control department and the Navy are working to schedule a demonstration launch of a long-range antiship missile (LRASM) from a deck-mounted launcher on board a ship at sea during a 2018 exercise. Lockheed Martin is the prime contractor for development and production of the LRASM.
The shipboard launch demo will follow the successful LRASM test launch in July 2017 at White Sands Missile Range, New Mexico, which was the first from the company's new topside launch canister developed for LRASM. The surface-launched variant is a follow-on to the air-launched LRASM being developed for the Navy and Air Force.
Thanks to an accelerated acquisition program, the air-launched version is set for early operational capability for the Air Force's B-1B Lancer bomber in 2018 and for the Navy's F/A-18E/F Super Hornet in 2019. The program is designated Increment 1 Offensive Antisurface Warfare (OASUW-1). Two flight-test launches from the B-1B are scheduled for later this year, followed by tests from the F/A-18E/F.