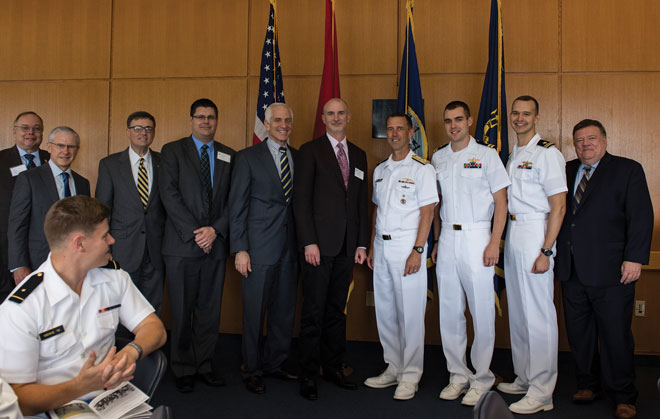 We Celebrate the Winners 
This is the month we get the opportunity to celebrate a boatload of winners.
First the authors of the six winning essays in the CNO Naval History Essay Contest—here pictured—were recognized and presented their prizes by Chief of Naval Operations John Richardson at the U.S. Naval Academy on 14 September.
The next evening, the Naval Historical Foundation presented three Commodore Dudley W. Knox Lifetime Achievement in Naval History Awards to long-time Naval Institute authors and good friends:
• Dr. Edward J. Marolda, introduced by Dr. William S. Dudley
• Paul Stillwell, introduced by Thomas Cutler
• Dr. Jon T. Sumida, introduced by Dr. David Rosenberg