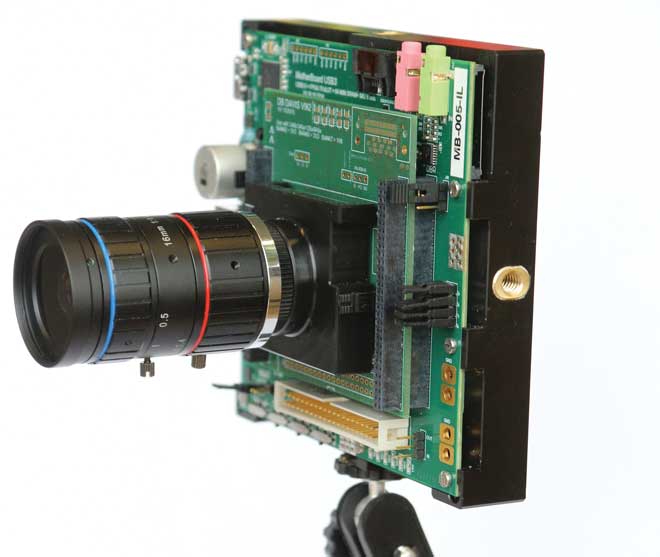 IniLabs Dynamic Vision Sensor solves the sensor-bandwidth-processor problem by mimicking the human eye/optic nerve/brain. 
A group called "iniLabs" in Zurich, Switzerland—funded in part by the U.S. Defense Advanced Research Projects Agency (DARPA)—has developed a new kind of optical sensor, more akin to a human eye than to a camera. Its first application is in mini or micro unmanned aerial vehicles (UAVs), but it has many more possible applications. The Swiss project is part of a larger movement tapping the natural world to solve technological problems. It also is part of a larger trend in sensors.
The human eye solves a difficult problem. What you see is a complex scene—were it a computer image, it would consist of many millions of picture elements (pixels)—and it is seamless as you move your head. Yet the optic nerve leading from the retina (where the image is focused) to the brain (which uses it) has a limited capacity. In computer terms, the optic nerve has limited bandwidth. How does nature solve this problem, and can the solution be translated to technology?