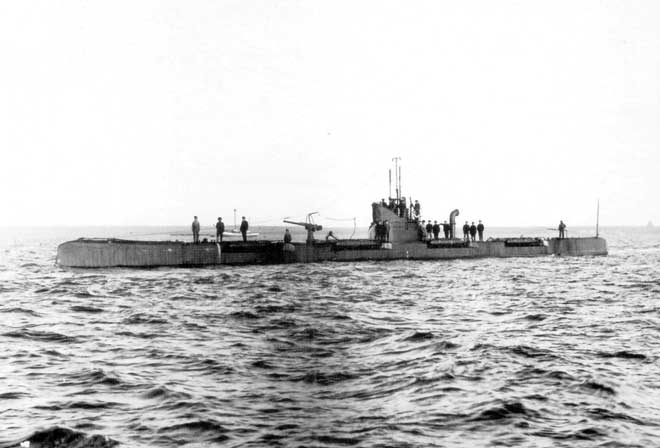 The Pantera in World War II.
Few submarines served in both World Wars I and II. Indeed, only one readily comes to mind: the tsarist-era Pantera (Panther). She also fought with great success in the Russian Civil War of 1917-22.
Built at Revel (now Tallinn) in Estonia in 1914-16, the Pantera was one of 24 submarines of the Bars class. These were advanced undersea craft for their time, each armed with two bow and two stern torpedo tubes, as well as eight of the unusual Dzhevetski drop-collar type torpedo launchers.