Hades is the classical Greek word for the underworld (Hell). The hadal zone in the sea is defined as depths between 20,000 feet and the maximum depth of seven miles.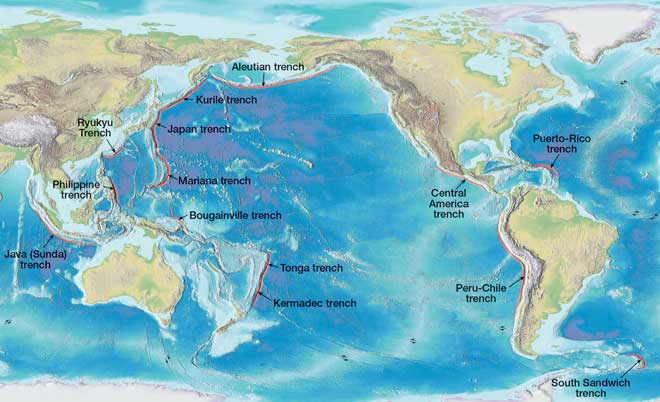 Deep ocean trenches make up the World Ocean's "hadal" zone. With depths greater than 20,000 feet, this area of the world is larger than the U.S. but largely unexplored. Image by TASA Graphic Arts.
The seafloor of the hadal zone is only two percent of the total World Ocean area. This region is mostly deep ocean trenches (33) and troughs (13). While two percent seems small, it is equivalent to the area of the continental United States, Alaska, and about half of Mexico. This zone is the least known part of our planet.