Private First Class Carl Bock of the USS Antietam's Marine team, flies high with the ball in a pre-game tilt against the USS Essex Marines at the Yokosuka Fleet Gym on 21 March 1952.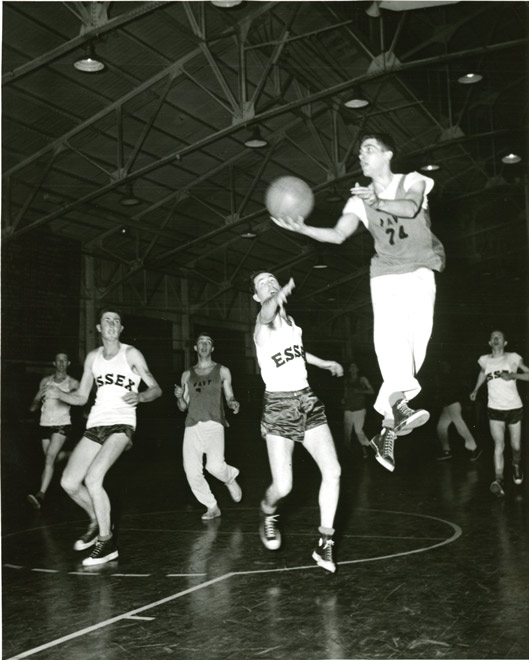 U.S. Naval Institute Photo Archive
Note: This and other photographs and artwork are available as prints through the Naval Institute Photo Archive. You may place orders or leave messages 24 hours a day at 1-800-233-8764, contact [email protected], or visit our website, www.usni.org.
"The way a team plays as a whole determines its success."