Plastics Threaten the Ocean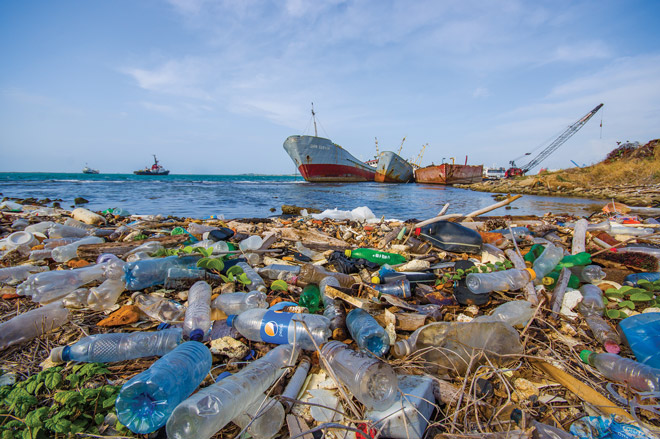 The first successful man-made plastic was Bakelite, introduced in 1910. In the 1930s, plastics development progressed to the point that they were widely used by the military during World War II. But it was not until the late 1960s that production dramatically increased to supply global markets. Replacing metals and glass in many applications, plastic was cheap to produce, disposable, and durable. It seemed there was almost no limit to its uses. Today, annual global production is more than 328 million tons and increasing more than 4 percent per year.
Unfortunately, little of the massive amount of plastic produced is recycled. Consider those one-use supermarket shopping bags. Their average lifetime is measured in hours from use to disposal. 500 billion are used annually worldwide, and only 5 percent are recycled. Then there are water bottles. Americans use 48 billion a year, and few are recycled.