NATO is Not Freeriding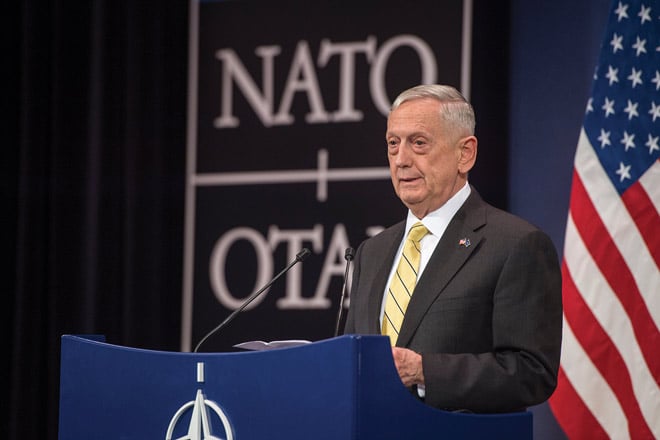 U.S. Department of Defense (Brigitte N. Brantley)
The 2016 election cycle provoked a serious debate over the costs and benefits of U.S. support for its traditional alliances. Many see NATO members' lower levels of military spending as a serious problem that forces the United States to spend an excessive amount on defense. The new administration wants to rectify this problem.
Underpinning this narrative are two assumptions:
1. Our allies are shirking their security responsibilities.
2. If the United States pulls back, our allies will fill the security vacuum to the benefit of the United States.
The truth is that North Atlantic Treaty Organization (NATO) member nations steadily increased their defense budgets during the Cold War. After the Cold War ended, defense spending decreased significantly for about ten years and has remained fairly flat ever since. NATO stopped increasing defense budgets after the Cold War ended because Russia was a much less serious threat than the Soviet Union.